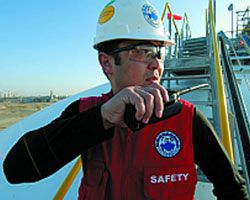 Chevron has an intention to extend the contract on Tengiz project at least through 2070. Following negotiations that lasted over a year, Kazakhstan and Chevron have virtually agreed on everything.
After the statement voiced by John Watson, Chevron's CEO, a procedural arrangement of the contract extension will begin, reports neftegaz.ru.
The license will expand from the central platform to the slopes of Tengiz reservoir, which contain at least one third of the field's overall reserves.
As a preliminary condition, investors will have to create a single system to maintain formation pressure by 2025, for what, Water Injection Project will be executed at "slopes". That's a serious issue, considering sharp water shortage in the region.
TCO now uses 10,000 cubic meters of water. For injection it will need 40,000 cubic meters. The company has no idea as to where they can take such a volume. Desalination of Caspian water will be very expensive – in that case, TCO will incur huge losses.
April 10 2013, 12:51