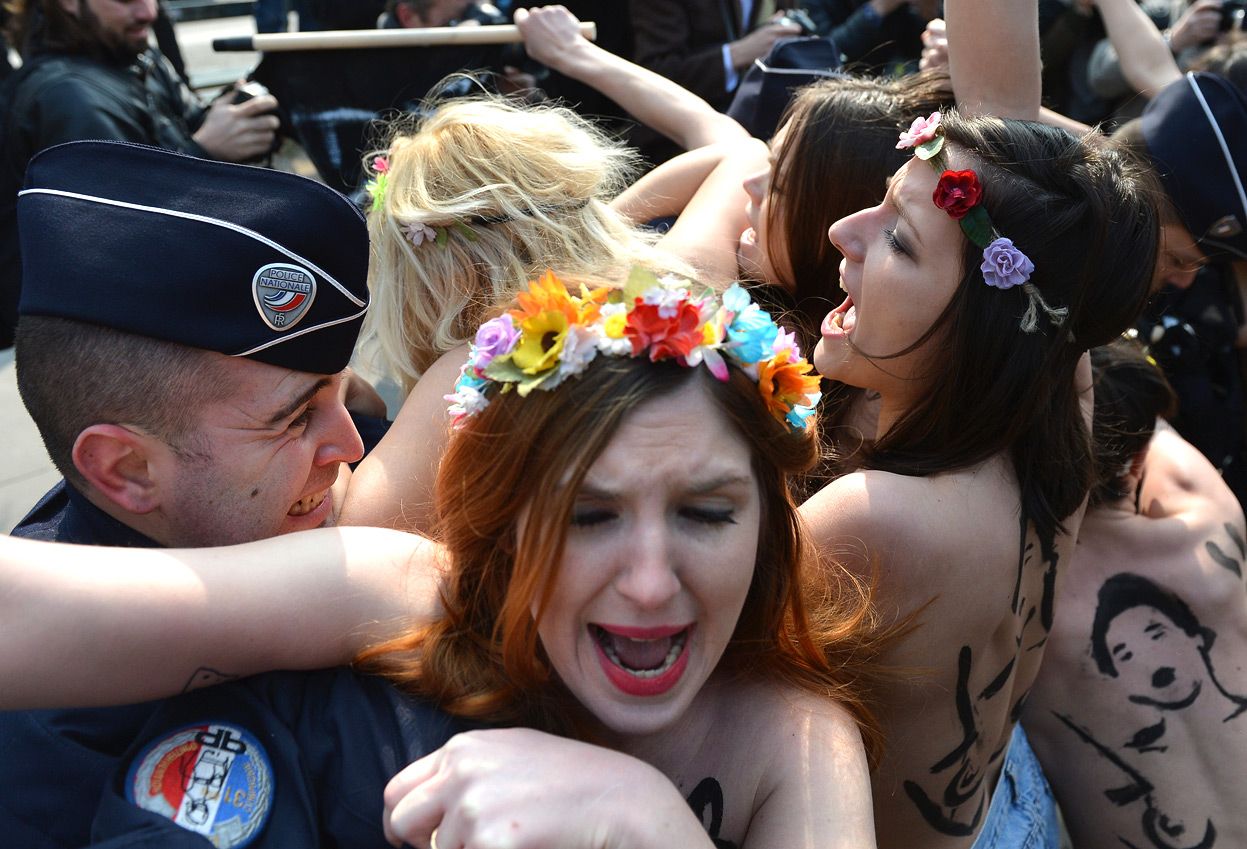 Members of a scandalous Ukrainian feminist protest group said they have long been "watching" Kazakhstan and even thinking of opening here a branch office for their Asian followers.
According to the topless movement, for today, over three hundred women worldwide are its members. Yet, not a single one in Central Asia.
"We know about kidnapping women and the tradition of bride stealing in your country. We know women find it difficult to go out for protest. I think, women of Kazakhstan do not deserve such a destiny. FEMEN protests in your country can exist. The only thing needed is the desire and courage of Kazakhstan's women," writes CA-News citing the movement activist Yana Gutsol as saying.
To recall, on April 8, when Russian President Vladimir Putin and German Chancellor Angela Merkel were standing next to a Volkswagen roll-up at Hannover Trade Fair, a few representatives of the Ukrainian movement FEMEN breached the guard rails, stripped to waist and chanted obscene slogans in English at Putin. The same obscenities were written on their bodies.



April 10 2013, 11:47