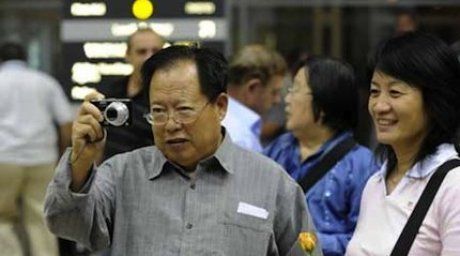 Kazakhstan mulls declaring a year of Chinese tourism in 2017, Tengrinews.kz reports citing Kazakhstan President Nursultan Nazarbayev as saying after the meeting with Chinese Chairman Xi Jinping.

Answering questions of the journalists about preparation for EXPO-2017, the President said that Kazakhstan haD obtained China's support in holding the exhibition. "The most important is to make sure that Kazakhstan is visited by 5 million people. That's why I agreed with the chairman that the year of Chinese tourism will be declared in Kazakhstan in 2017. Then we will get a huge number of people visiting Kazakhstan. This will be very important. A special Chinese pavilion will be built and this friendly country will help us in holding this major event," Nursultan Nazarbayev said.

Kazakhstan and China signed a number of bilateral documents within the frameworks of the President Nazarbayev's visit to China on April 6. One of them includes an agreement on fundamental principles of cooperation to expand and jointly operate the Kazakhstan-China oil pipeline signed by KazMunaiGas National Company and China's CNPC.
April 9 2013, 16:49