The 25-year-old from Clydebank, Scotland, Scott Henry parred the second playoff hole Sunday to defeat HP Bacher and win the Kazakhstan Open on the European Challenge Tour."This is the biggest win of my life, no doubt about that," said Henry, a two-time Scottish Boys champion to TheOlympian.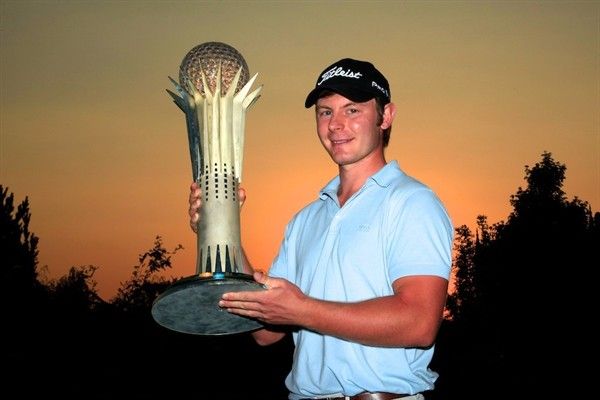 Scott Henry and Austrian HP Bacher parred the 18th at Zhailjau Golf Resort in the first playoff hole, although Bacher had seven feet for the win and missed. Henry converted a 4-footer for par and it was back to the 18th tee.
Bacher drove near a bunker and landed his approach in a back bunker. Henry's ball came to rest in a divot on the fairway, but he managed to hit his second to 25 feet.
Bacher blasted out to five feet and Henry lagged his birdie putt close. After Bacher missed his par putt, Henry tapped in and walked off with his first European Challenge Tour title.
Third-round leader Alexander Levy from France managed only an even-par 72 on Sunday and took third at 18-under par.
More than 140 sportsmen from around the world, 13 of them from Kazakhstan, participated at the tournament at the Jailau Golf Resort in Almaty. The young 13-year old Daulet Tuleubaeyev from KZ, who last year won the tournament in Jacksonville, Florida at Major Championship at TPC Sawgrass, at this tournament came 113.
WKT
September 22 2012, 12:03