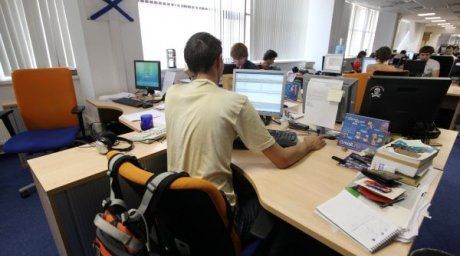 Over a half of the polled Kazakhstan residents have manipulated their employers at least once to get what they want, Tengrinews.kz reports citing a survey by HeadHunter.

According to the survey, 68 percent of the respondents have manipulated their employers at least once. 9 percent do this all the time. Besides, 45 percent of respondents confess that they play small performances at work to get what they want. 36 percent of these artistic respondents do this to draw attention of their colleagues or management to their problem, 34 percent want to make the case, while 28 percent try to solve a without harming their personal reputation.

43 percent of the respondents consider themselves good actors. The artistry helped 32 percent of this group get the job, while 30 percent achieved their bosses' recognition, 22 percent avoided being attached to a failing project, 18 percent managed to get a flexible schedule and 18 percent acted their way to bonuses or a raise.

60 percent of the "actors" group believe that they could easily use their talents to work in a theater. Only 2 percent of the polled residents took any acting classes and most of them believe them very helpful. 68 percent of this group use their skills to get on the right side of people, 36 percent - to get what they want more easily and 30 percent use their talent to solve their problems.

Most frequently acting skills are the feather in the cap of sales managers (54 percent), personnel management analysts (54 percent) and young experts (52 percent). "Actors" are more rarely seen in consulting (30 percent) and production (31 percent).

The poll covered 2.4 thousand people in Kazakhstan.

April 2 2013, 15:04