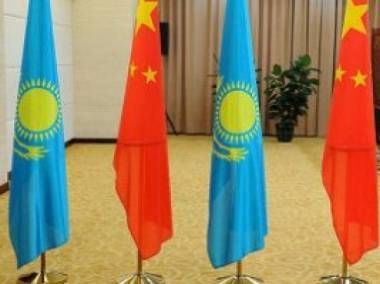 "The President of Kazakhstan will hold talks with President of China Xi Jinping and take part in the Boao Forum for Asia in the upcoming week," Official Spokesperson of the Central Communications Service for the President of Kazakhstan Altay Abibullayev informed at the media briefing, Kazinform has learnt from the Central Communications Service's official website.
"On April 5-7, 2013, President of Kazakhstan Nursultan Nazarbayev will have talks with new Leader of China Xi Jinping within the framework of his visit to the country," A. Abibullayev said.
The Official Spokesperson of the CCS emphasized that it would be the first meeting of the President of Kazakhstan with the newly elected President of China.
According to the information, the sides plan to discuss the state and prospects of all-round strategic partnership between Kazakhstan and China.
Besides, the parties will exchange opinions on the most relevant issues of the international agenda, key aspects of interaction within the framework of the UN, SCO and the CICA.
A.Abibullayev also added that a number of agreements are planned to be signed upon the completion of talks.
"The President of Kazakhstan will also take part and deliver a speech at the Boao Forum for Asia entitled "Asia Seeking Development for All: Restructuring, Responsibility & Cooperation" within the framework of the visit," the Spokesperson told.
Besides, the presidents of Algeria, Zambia, Mexico, Myanmar, Peru, Finland and the prime ministers from Australia, New Zealand and Cambodia will take part in the forum as well.
Kazinform
April 1 2013, 17:02