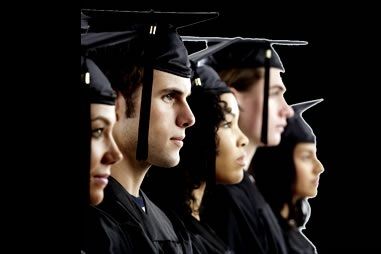 Over 1 thousand people have received Bolashak scholarship in 2013, Tengrinews.kz reports citing Kazakhstan President's official website.

"A meeting of the state commission on personnel education abroad has been held today under the chairmanship of Kazakhstan Secretary of State Marat Tazhin. The commission approved 37 additional majors for academic education and 47 majors for internships. The total number of awarded scholarships has equaled to 1,093 in 2013," the message states.

At the meeting Kazakhstan Education and Science Minister Bakytzhan Zhumagulov told about the results of implementation of Bolashak international scholarship in 2012, as well as on performance of the first stage of the plan of the scholarship's development to ensure pin-point education of state workers, scientific-educational, engineering and medical personnel for priority state programs of the industrial-innovative development, education and healthcare.

"A suggestion has been made to perform target training of experts with foreign education for priority economy sectors for implementation of the second stage of the above plan. Leading experts in state management and administration programs should be sent abroad for the short-term foreign internships based on applications from state authorities. Target training of PhD students have to be enhanced on pre-defined topics in the best foreign scientific organizations, universities and laboratories," the website writes.

The participants of the meeting also noted a need for preliminary language and scientific-research training as part of the Foundation PhD program. It should help improve English language knowledge by PhD students, as well as the research activities skills by organizing special 12-month trainings abroad.
March 29 2013, 09:13