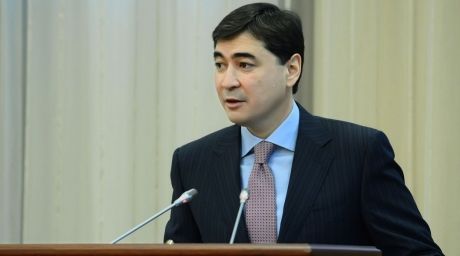 Murat Ospanov, Chairman of Natural Monopolies Regulation Agency Kazakhstan's Agency for Natural Monopolies Regulation [AREM] has proposed to reduce fuel prices for air companies making inland flights, as said Murat Ospanov, AREM chairman, before the Majilis of the RoK Parliament addressing his "Consumer Protection - Priority of State Policy" report, writes BNews.
"We analyzed how much kerosene we produce and if it is sufficient to cover all domestic flights performed by our air companies. It was discovered only 70% of kerosene, produced by our three refineries, can be used. The greater part of fuel is made by Pavlodar Petrochemical Plant, which receives raw mat from Russia, respectively Pavlodar fuel is quite expensive. And the fuel produced by the plants of Atyrau and Shymkent will not be enough to provide all in-country flights of our airlines with cheap fuel," Ospanov said.
To oil and gas ministry, AREM Chairman laid down several options to cheapen air kerosene for our airline companies.

"We suggested oil and gas ministry the following: firstly - to make it similar to agricultural sector discounts, as farmers get cheap diesel during sowing and harvest campaigns. At that, volumes, quota, price and period are clearly fixed for every region.
Secondly, the proposal was to use the mechanism that now regulates fuel price limits. But there are certain risks. By international standards, any other transit plane landing here may tank up with the cheapened price too. We need to avoid such risks and make a decision," Ospanov noted.


March 19 2013, 09:32