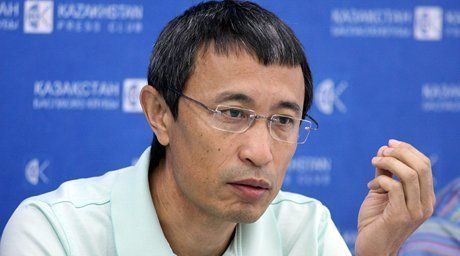 Well-known Kazakh film director Yermek Tursunov claimed he would leave Kazakhstan in future.

I will not stay in this country when I reach retirement age, because I do not respect this state for the way it treats older generation. As a whole, I want to have as less common business with this state as possible, he said in an interview to Megapolis on the matter of his future pension.

Yermek Tursunov, 51, shot his first film 'Kelin' [Daughter-in-law] in 2008. In Kazakhstan, the motion picture was condemned as delivering immoral values, while American Cinema Academy included it into the extended list of nine nominations for the Oscar award.

His another film 'Shal' [Old man], however, won the best film of 2012 in Kazakhstan and received Kulager National Premium Award.
Currently, Tursunov is working to complete the part of the trilogy - Kenzhe [Junior].

He is also the script writer for such films as 'Who are you, Mr Ka?', 'Sabalak', 'Moustafa Chokai', 'Baksy'[Voodoo], 'Blizhni Boi' [Close combat], 'Loskutnoe odeyalo' [Patchwork], 'Abulkhair Khan' and 'Mytar' [Publican].
February 26 2013, 11:16