By Aitolkyn KOULSHAROVA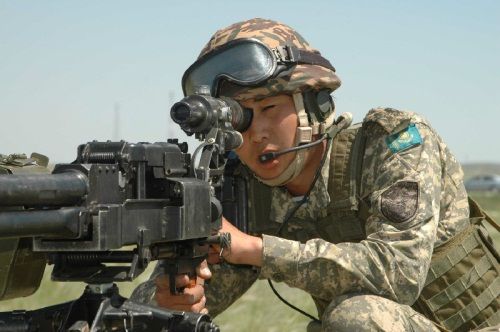 Courtesy - smirnovo.infoOne-month military training courses will be available in Atyrau for 22-27 year-old men who never had military service.
Upon completion young people will receive military certificates. Course fee is 210,000 tenge [nearly $1,400].

Deputy Head of Atyrau Department of Defense Aslan Mukhambetaliyev says there are not many wishers to pursue military career in Atyrau.
Last year, only 8 men from Atyrau entered military colleges, while 100 people from South Kazakhstan Oblast, 90 from East Kazakhstan Oblast, 56 from Aktobe and 27 from Uralsk embraced soldierly professions.



February 22 2013, 11:25