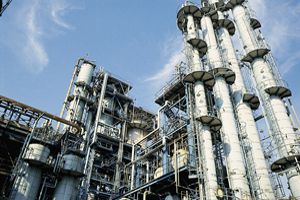 Technology from Honeywell's UOP business has been selected by KazMunayGas' (KMG) Pavlodar Oil Chemical Refinery (POCR), the largest refiner in Kazakhstan, to help it upgrade its facility and boost the production of gasoline and diesel while meeting Euro-5 standards aimed at reducing motor vehicle pollution, reads the company press release.. Expected to start-up in 2015, the modernized refinery will process 7.5 million metric tons per year of crude feedstock into gasoline blending components and high-quality diesel.
POCR will use a number of Honeywell's UOP technologies for its revamp project. Additionally, Honeywell's UOP and a number of its affiliates will provide key process equipment, catalysts, staff training and technical service for the project.
"UOP technology will play a large role in POCR's modernization efforts, which will improve its production capacity and help meet strict fuel standards," said Pete Piotrowski, senior vice president and general manager of Honeywell's UOP Process Technology and Equipment business unit. "UOP's technology suite and services will help POCR capture a high return on investment, and we look forward to successful implementation and start-up."
UOP LLC, headquartered in Des Plaines, Illinois, USA, is a leading international supplier and licensor of process technology, catalysts, adsorbents, process plants, and consulting services to the petroleum refining, petrochemical, and gas processing industries. UOP is a wholly-owned subsidiary of Honeywell International Inc. and is part of Honeywell's Performance Materials and Technologies strategic business group.

Honeywell is a Fortune 100 diversified technology and manufacturing leader, serving customers worldwide with aerospace products and services; control technologies for buildings, homes and industry; turbochargers; and performance materials. Based in Morris Township, N.J., Honeywell's shares are traded on the New York, London, and Chicago Stock Exchanges.
WKT
February 22 2013, 10:05