By Laura SULEIMENOVA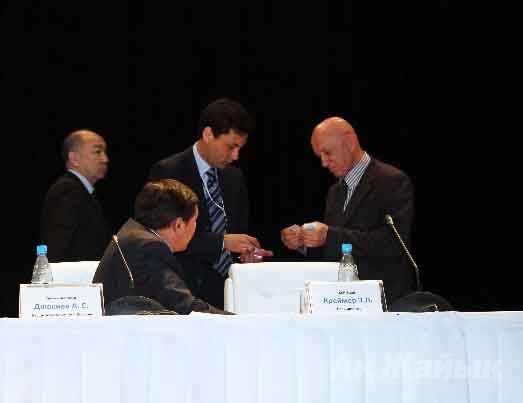 A scandal developed at the 2013 KazNefteGasService forum in Astana.
Also see Big oil and gas forum opens in Astana
General Director of KSP Steel LLP Edward Kramer claimed Tengizchevroil only pretends to be working hard to develop Kazakh content.
Founded in Pavlodar in 2007, KSP Steel LLP is the first Kazakh company to produce weldless steel pipes for oil and gas industry.
In his speech, Mr Kramer told his company led talks with Tengizchevroil for the past six years. TCO specialists had five times visited the production site and an independent expert company was hired for quality assessment. Only to receive a purchase order from TCO for just 130 tons of pipes.
All requirements were met in pipe production, he said. No remarks were received. All of a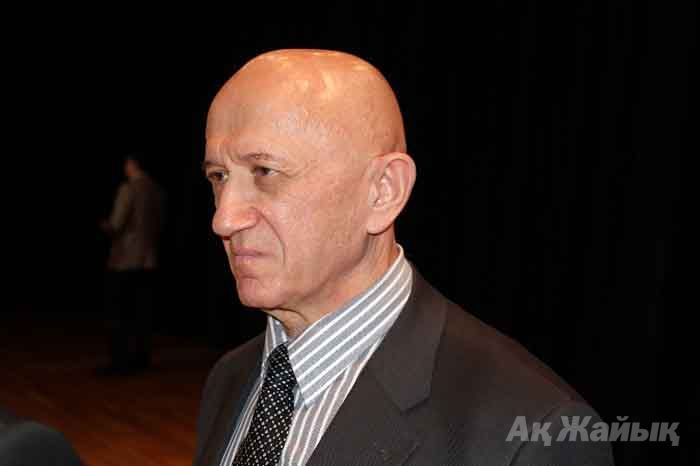 Edward Kramer, KSP Steel

sudden, during the shipment of these pipes, a TCO representative claimed why the pipes were 11 meters long.
"We need a standard length - 6 meters" the rep said. We cut the pipes 6 meters each and delivered 2.5 tons. Later, they sent a complaint – allegedly, we failed to comply with the order's specific details, Mr Kramer said at the forum's tribune.
As a result, TCO demanded that KSP Steel takes back the products shipped and returns $3,500.
In a break, journalists encircled Deputy General Director of TCO Anuarbek Jakiyev.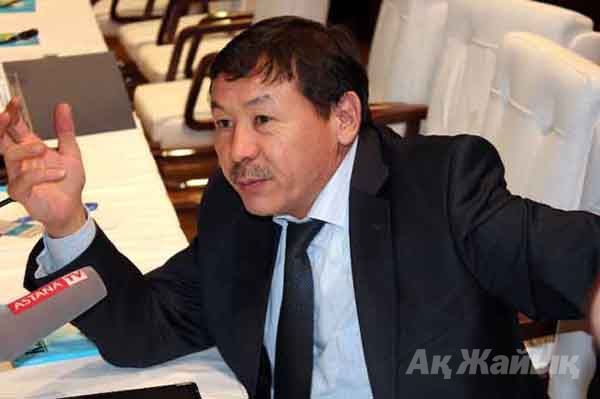 Anuarbek Jakiyev, Tengizchevroil"The fact that our engineers visited their plant five times, means that TCO has had certain interest. Perhaps, they had technical claims, possibly, of commercial character. Forum is not the best place for such discussions. The matter is not about return of money, but poor coordination between TCO and KSP Steel. Secondly, TCO is not a company for machinery and servicing companies. It needs them, but it has its own objectives," he explained.
To journalists, Mr Kramer stated:
"The matter is about resistance against development of domestic production, although required quality is ensured. All dishonest competition methods are being used. That's what I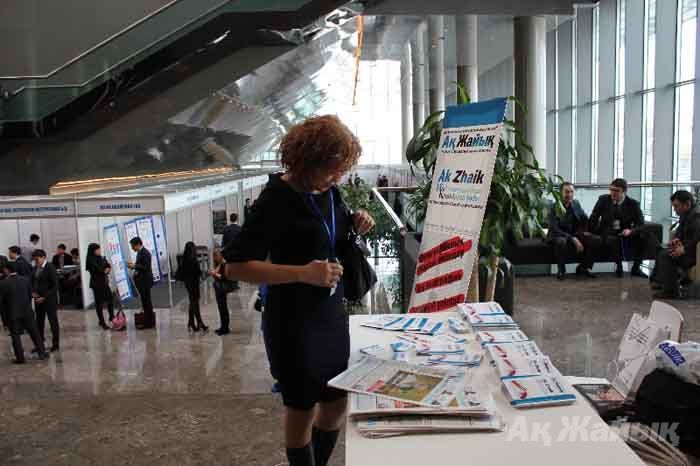 meant in my speech. The government supports us, and not only we have to discover the existing problem, but to find ways to solve it as well. We need independent experts to involve them in the procedure of laying claims, similar to that of Tengizchevroil. An opinion exists that Kazakh products are of poor quality. In speeches, everyone says Kazakh manufacturers need to improve. Of course, we can't say that all companies work perfectly. But this issue is handmade. Current policy aims Kazakhstan to continue being a source of raw materials and a selling market for Western products. Doubtless, TCO is sabotaging Kazakh content. What a complaint – they demand 3.5 thousand dollars for 2.5 tons? Is this a notable volume? Like "that's fair enough for you." This is how they work with a domestic manufacturer."
February 16 2013, 20:16