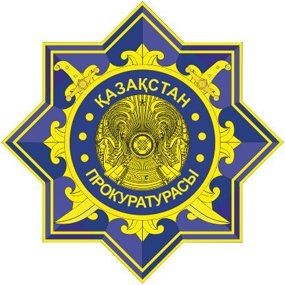 As you know, on September 5, 2012, an explosion of a self-made explosive device took place in one of the private houses at Moldagulova Street in Atyrau.

In the the explosion, Nurlybek Sakauov, born in 1991, was killed from the wounds received.
During the process of examination, another 3 self-made explosive devices and additional components were found at the place.
It was proven that Sakauov was intending to commit acts of violence against law enforcement officers.
A criminal proceeding was launched due to the fact as per Articles 24 and 233 (Preparation for terrorism) of the Rok Penal Code and investigation is in progress.
The investigation revealed 4 accomplices of this criminal action and upon the court's sanction they have been arrested.

Today, on September 12, 2012, force structures located several people, linked to the actions of the mentioned terrorist group, in one of the apartment blocks of Micro District 1 in the city of Kulsary, Atyrau Oblast.
In connection with this was launched an anti-terrorist operation with the purpose to apprehend these people. Special legal regime was announced within the area, residents of the neighboring houses were evacuated and the territory was cordoned.

Before the special task forces started action, the sieged suspects detonated several explosive devices and opened fire with firearms upon special unit officers, wounding one of them.

Five of the suspects were killed upon the end of the operation and one of them was heavily wounded.
None of civilian people was killed or wounded.

Currently the site is being examined, as well as other urgent and investigative works are in process.

Media Service of the RoK General Prosecutor's Office


September 12 2012, 16:07