By Laura SULEIMENOVA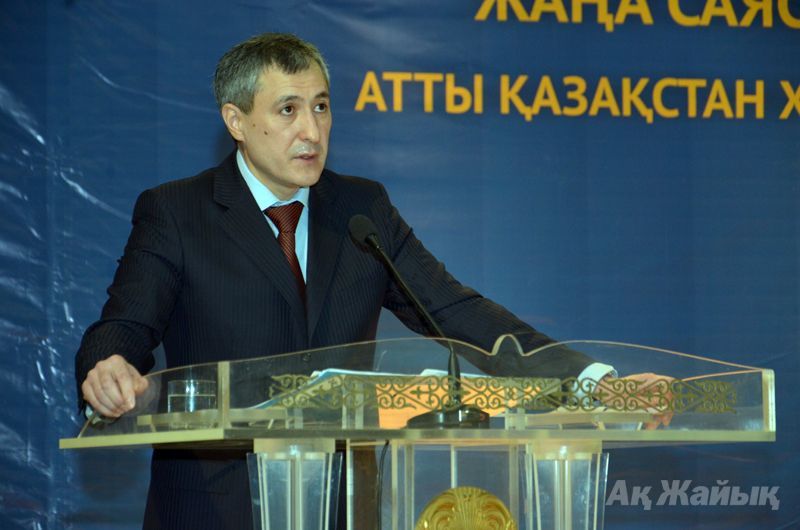 Berik Tolumbayev, Vice Minister of OilOil ministry has approved the future growth project proposed by TCO aiming to increase crude production at Tengiz, announced Berik TOLUMBAYEV, Kazakhstan's vice minister of oil and gas, at a meeting with the oblast's core group during his trip to Atyrau Oblast in a campaign to promote presidential address to the nation.
He briefed on the projects being completed in Atyrau Oblast.
Concerning the construction of an integrated gas and chemical complex he said:
"A new sector of industry is opening now. Being the largest project by volume of investment it costs nearly $6bn. Its products will be in demand both in Kazakhstan and the whole world."
Up to five thousand people will be employed in phase 1 - 2010-2015, and another 459 during operation.

Phase 2 will end in 2016. It will need ten thousand people.
Tolumbayev also spoke of a new project that will be executed in both Atyrau and West Kazakhstan [Uralsk] Oblasts - a butadiene and synthetic rubber production plant that worth $1.2bn.
The plant's construction will employ up to five hundred and its operation two hundred people.

"The project is executed together with Arab investors. Feasibility reports are in place. Talks are being run with TCO and KPO on raw materials for the new production. We have understanding with TCO and difficulties with Karachaganak. During negotiations, Samruk-Kazyna is represented by United Chemical Company. We hope in the next two or three months we will find solution to every issue" the official said.

Future growth project okeyed
MOG approved the project. Just this year it will employ up to 1900 people. For the peak of construction - 2016-2018 - they plan to have up to 9,000 people.

"Bearing in mind rotational method, total employment in the region will equal 15-17 thousand people" Mr Tolumbayev said.
As for modernization of Atyrau Refinery [ANPZ] he stated:
"Yesterday I visited the refinery to see what's going on. Of course, we have questions, but the most important thing is the project moving ahead. 3,879 people will be involved in modernization and 624 in operation. We will do our best to complete it this year."
Asphalt plant in Aktau is ready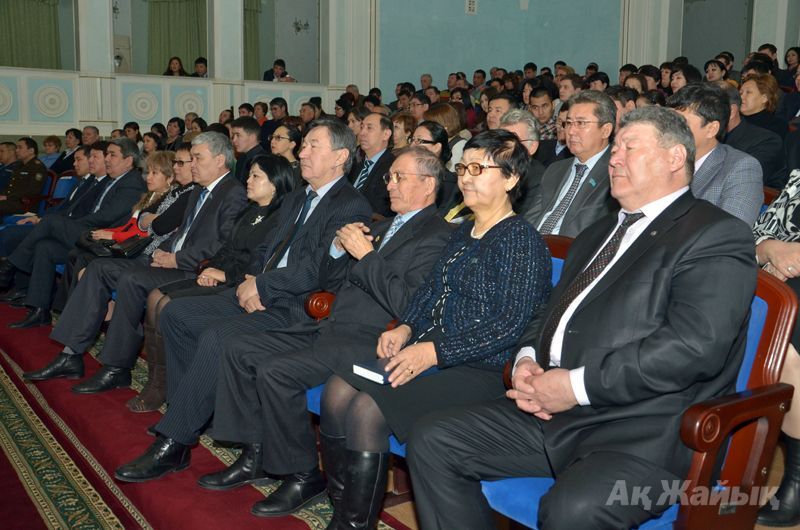 Vice minister also announced the construction of an asphalt production plant in the city of Aktau is over.
With the capacity of 400,000 tons a year, it will meet the demand throughout the country.
A part of the asphalt will be used in the construction of a modern Astana-Aktau motorway that will stretch almost 2,500km going through Atyrau.
The last news elicited applause from the audience.
"I suppose, the applause is addressed to the president, who tasked to link Astana to the eastern, southern and western regions of the country. A national company with a charter fund of $3bn will be created shortly. It will deal with construction of new highroads" he added.






February 12 2013, 09:44