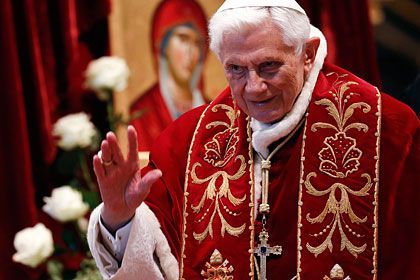 Roman Pontiff Benedict XVI intends to resign, reports Italian ANSA agency.
According to Vatican Insider, he will leave his post on February 28.
He personally made the statement on February 11 during the ceremony of canonization of the Martyrs of Otranto. As he said the reason for the decision was his worsening health.
Benedict XVI has been the head of the Catholic Church since April 2005.



February 11 2013, 16:15