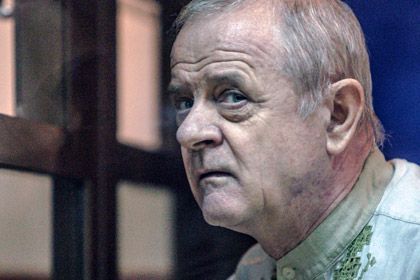 Vladimir KvachkovThe former intelligence officer Vladimir Kvachkov stands accused of having masterminded a coup d'état plot in what has come to be popularly known as the Crossbow Coup case. Kvachkov has been sentenced to 13 years in a maximum security penal colony, and his co-accused Kiselev to 11. The prosecutors had initially sought 14 years for Kvachkov, though he faced a maximum of 20.
The court also ruled that being elderly is not grounds for sentencing mitigation. Kvachkov is 67 years old and Kiselevis 62. The officers were not deprived of their military ranks.
To recall, Russia's Federal Security Service (FSB) has accused ex-intelligence officer Vladimir Kvachkov of preparing an armed rebellion for the forceful seizure of power in Russia.
Kvachkov was arrested in December 2010, a day after Russia's Supreme Court upheld his acquittal in a high-profile case of an assassination attempt in 2005 on Anatoly Chubais, former head of the UES electricity giant and architect of post-Soviet reforms.
According to Russia's FSB, Kvachkov, as head of the headquarters of the Minin and Pozharsky public militia group, plotted to seize weapons in several military units and organize an armed march on Moscow for the forceful overthrow of power.
February 9 2013, 12:10