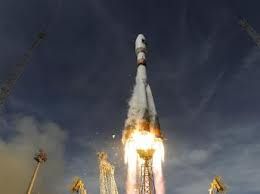 The Roscosmos space agency said the launch went off without a hitch after being delayed by a day due to bad weather in the Central Asian nation.
The Globalstar satellites' launch came less than a week after a US satellite sent up by a Zenit rocket plunged into the Pacific Ocean less than a minute after taking off from a Russian-Ukrainian sea platform.
The cause of that accident is still under investigation.
Russia's space programme leads the world in the number of commercial launches and is used by other nations to put up both private and military satellites.
But its launches are watched especially closely because Russia provides the world's only manned link to the International Space Station (ISS).
Moscow's space programme has been hit by a string of embarrassing failures in the past two years that resulted in several leadership shakeups.

February 7 2013, 12:57