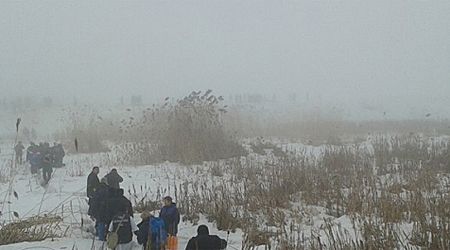 A passenger plane crashed near Almaty in fog Tuesday killing 20 passengers on board, authorities said to kaztag.
A Challenger-200 plane belonging to Scat airlines had been en route from the city of Kokshetau in northern Kazakhstan to Almaty.
Plane wrecks were found near a farm in the vicinity of Gouldala village, 1km from Almaty.
The crash site has been cordoned off.





January 29 2013, 14:42