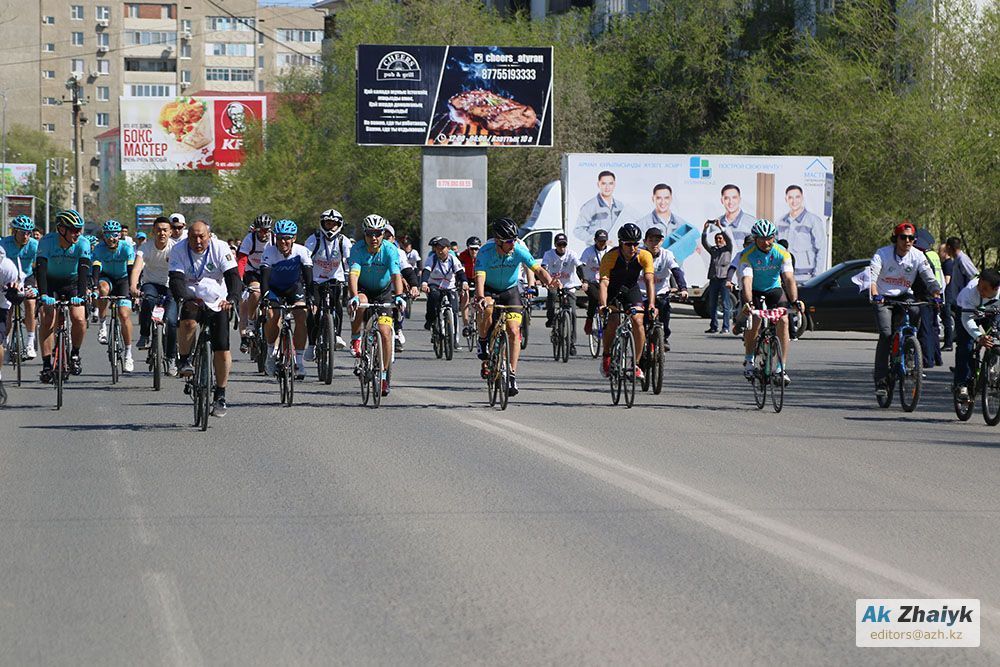 On 1 May, a mass bike ride 'Charity Bike Ride Atyrau-2019' will be held. The race distance is nine kilometres and will be open to everyone. Car traffic will be restricted during the race.
Bike race route: Start (Drama Theatre) – Azattyk Avenue-Auezov Street-Zhilgorodok-Avangard Bridge-Vladimirsky Street-Satpaev Avenue-Finish (Sultan Beybarys Square). The start of the ride is scheduled for 5pm and movement of other traffic in the race area will be temporarily limited.
This year, registration for participants is not required. Immediately after the finish of the race at 7pm, the Press Office of the Atyrau City Akimat reports, a concert programme with participating local creative teams has been arranged for spectators at Sultan Beybarys Square.
In addition, according to the organisers, snacks and drinks from partner companies will be available to purchase at the Square. The proceeds from the sales will be used to purchase sports equipment for the local Bicycle Centre.
This is the second mass bike ride to be held in Atyrau and readers will recall that last year, Kazakhstan professional cyclist, Alexander Vinokurov, Olympic champion Ilya Ilyin and other sports celebrities took part in it. After last years bike ride, the Akim's office reported that a Bicycle Centre would be opened in Atyrau.
by Farkhat Abilov
April 25 2019, 11:15