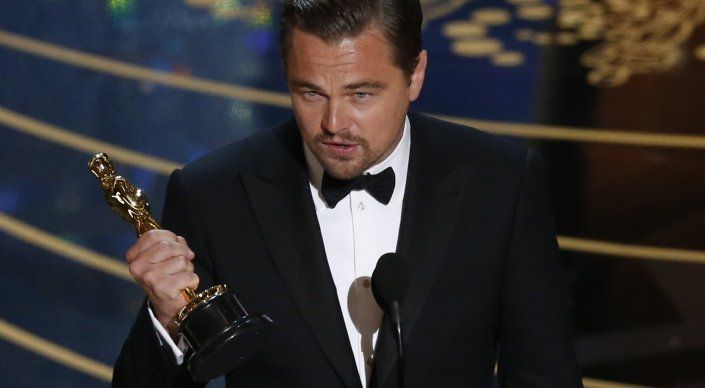 The Oscar for Best Actor goes to... Leonardo DiCaprio, for The Revenant.
Five-time Oscar nominee DiCaprio clearly had his eyes on an award when he chose this role. Playing a 19th-century huntsman, he endured punishing sub-zero temperatures and ate raw buffalo liver while shooting the film. He's already been rewarded for his efforts, having scooped up Best Actor trophies at this year's Baftas and Golden Globes.
"Thank you all so very much! Thank you to the Academy and all of you in this room," he said in his acceptance speech.
"The Revenant was the product of the tireless efforts of an unbelievable cast and crew. I have to thank everyone from the very onset of my career."
"Making The Revenant was about man's connection to the natural world, we felt in 2015 it was the hottest year on the planet. Climate change is real, it's happening right now, it's the most urgent threat affecting our entire species, we need to work right now and stop procrastinating."
Source: telegraph.co.uk
February 29 2016, 10:40