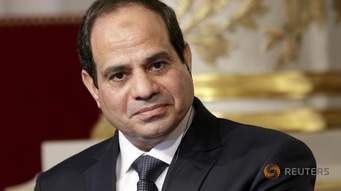 President of Kazakhstan Nursultan Nazarbayev will meet with President of Egypt Abdel Fattah al-Sisi on February 26.

The official visit to Kazakhstan is paid within the tour of the President of Egypt to Asian countries and is aimed at giving the impetus to the Kazakh-Egyptian cooperation, the press service informs.
The sides are expected to hold talks in narrow and enlarged formats aimed at such things as cooperation in trade and economic, agricultural, pharmaceutical spheres and in the sphere of infrastructural construction and transport and logistics sector.
Source: inform.kz
February 24 2016, 17:03