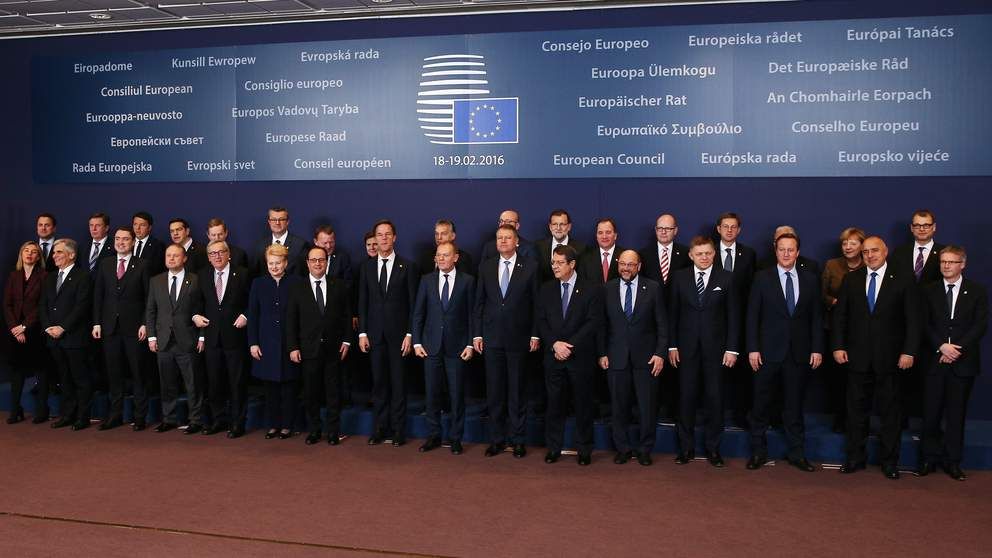 The news is not overwhelmingly encouraging for Mr Cameron, even if it is not disastrous either, Peter Foster writes.
Donald Tusk, the president of the European Council, hinted that on the big issues there remained considerable distance between all sides.
In fact, he sounded faintly disconsolate when he said at a brief late-night press conference that only "some progress" had been made and "a lot more remains to be done".
The list of bilateral meetings with the French, Belgian and Czech leaders points to the breadth of the issues still outstanding.
Belgium has long been the obstacle for Mr Cameron's desire to get Britain's opt-out from Ever Closer Union enshrined irrevocably in the EU treaties.
The PM's talk of a "live and let live" Europe earlier in the day will have done nothing to reassure the Belgians and French that Britain does not just seek an opt-out for itself, but also wants a wider recognition that Europe is a multi-currency union that must be less ideological and more flexible.
France shares many of Belgium's concerns, and is also still worried that Britain's desire for safeguards to stop eurozone states ganging up on the UK is really just a ruse to obtain carve-outs for the City.
This is unfair - Britain and the City want to see the completion of a single market in services - but at the same the UK wants enough autonomy to preserve financial stability in the event of another financial crisis. In short, if the European ship goes down, we don't want be tethered to its decks. This is a difficult balance to strike.
And lastly, on welfare, reports from the pre-dinner meeting suggest that the so-called Visegrad states - Poland, Hungary, Slovakia and the Czech Republic - are still angry at being 'bounced' into accepting a deal that will, ultimately, discriminate against their citizens.
Two major issues remain unresolved: first, the length of time which Britain get's to have its special four-year 'emergency brake' to stop paying in-work benefits to newly arrived EU migrant workers; and second, a British plan to stop child benefit being paid to the children of EU migrant workers living back in their home countries, or at least index the payments to local living standards.
The concern among the Visegrad countries is that these reforms might be used not just in the UK context, but in Germany, Austria and Denmark and for extended periods of time - the British side reportedly wants the brake to last 13 years.
Mr Cameron will be lucky to get that, but has made clear that it would be "suicide" for him to go back to Britain this weekend without a deal he can sell to the public.
His problem is that the other leaders in the room feel the same way - they too must confront their publics when they return home; they may not have a referendum, but they do have elections.
This ultimately is the art of EU summitry; in the words of one exhausted diplomat, "to try and make sure everyone walks away feeling like they haven't been completely screwed over."
The Prime Minister left the venue at around 5.30am (4.30am GMT) and will return to the negotiations later, a Downing Street spokesman said.
Mr Cameron made no comment as he left following hours of negotiations involving Mr Tusk, French president Francois Hollande, Czech Prime Minister Bohuslav Sobotka and Belgian PM Charles Michel.
A deal is still very much still on the table, given the desire to end the uncertainty over UK membership as quickly as possible - but expect the talks to drag on late.
Source: thetelegraph.com
February 19 2016, 11:45