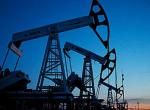 On March 1, 2016, Kazakhstan will introduce a floating export duty rate on oil, as announced by Minister of National Economy Erbolat Dosaev during a government meeting on February 15. He said, "There are envisaged tax exemptions on mineral extraction, as well as introduction of floating export duty rates on oil with its simultaneous linking to the world prices."
The Minister also added, "When the international prices are below 25 dollars per barrel, the export duty rate is zero. If the world price of oil rises above 25 dollars per barrel, the rate will be determined in accordance with the scale provided. In other words, the size of the export duty will increase accordingly to the world price of oil."
Dosaev stressed that the export duty on petroleum pitch will decrease to $30 per ton. The Ministry expects the said measures to help ensuring financial stability of the oil and gas sector.
In addition, the validity of the newly-introduced seasonal duties on fuel oil (in the amount of 15 euros per ton) will last during the period May 1 – September 1.
Worth noting, since autumn 2013, the export customs duty in the republic has been formed in accordance with the Methodology for forecasting revenues. In accordance with this document, the projected amount of the duty on oil is calculated by multiplying the following indicators: the estimated volume of oil exports, the tax rate, and the average market price.
Worth recalling, the export customs duty on crude oil accounts for the full amount of tax payments that came to the 2015 budget from external operations. They totaled KZT110 billion – or a little less than $300 million at the current exchange rate.
Source: easttime.info
February 17 2016, 15:02