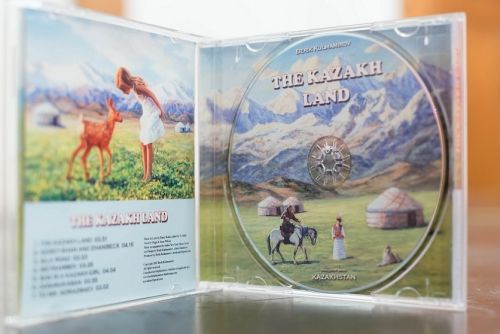 The Kazakh khans Kerei and Zhanibek became the heroes of the songs that are sung by the American pop performers, reports "Mir24" agency.
The music and texts were written by Berik Kulmamirov, the emigrant from Kazakhstan. Berik is the artist by education and he is the graduate of Almaty Art School and Moscow Architectural Institute, he continued his study in the USA. He is also a poet and musician.
Kulmamirov lives 17 years in New York. To acquaint Americans with the history and culture of Kazakhstan became the business of all his life overseas.
This project by Kulmamirov became very unusual. He wrote the songs in English and dedicated them to his homeland. The heroes of his songs became not only the Kazakh khans, but also cultural figures and entertainment stars. The songs were then sung by the American pop singers. Video clip hasn't been made yet, but you can listen to the songs of the disk in Internet - https://berikkulmamirov.bandcamp.com/releases.
Translated by Zeena Urynbassarova
February 15 2016, 11:51