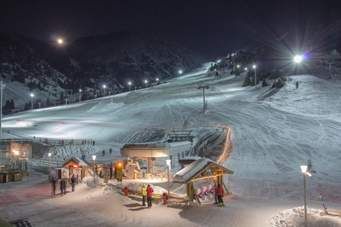 Holidays in Almaty are more affordable than in Turkey, said Bauyrzhan Baibek, Mayor of Almaty.

"450 000 inhabitants of Almaty annually leave for Turkey. We take money there. This year many people decided to go to Chymbulak and Medeo. It is comfortable, with good quality, there is no need to leave the state," he said at the II annual conference of entrepreneurs of Almaty.
He also declared that affordable prices are another chance to attract tourists to Kazakhstan.
Source: kaztag
February 10 2016, 12:08