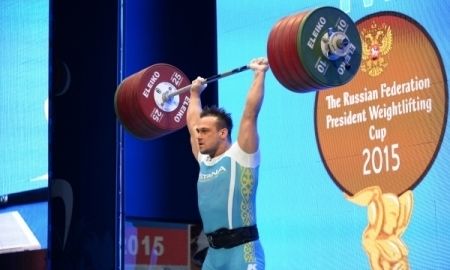 The Kazakhstan weight-lifter Ilya Ilyin won the Cup of the President of the Russian Federation which took place in Grozny, having set two world records, Sports.kz reports.
In exercise "push" the two-time Olympic champion took weight in 246 kilograms that is a new world record. On the sum of two exercises — "breakthrough" and "push" — Ilyin also became a champion, having taken gross weight in 437 (191+246) kilograms.
Ilyin's compatriot Alexander Zaychikov won a silver medal, having lifted gross weight in 416 kilograms.
Source: bnews.kz
December 14 2015, 10:30