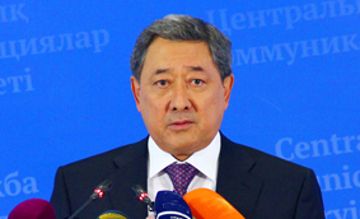 The highest GRP per capital in Kazakhstan is in Atyrau region, Governor of Atyrau region Baktylozha Izmukhambetov told at the CCS media briefing.

"The GRP made about 2 trln tenge over the first 10 months of the year. The GRP per capita is 3 million 247 thousand tenge, which is the best figure in the country. The volume of production in the industrial sector made KZT 2.7 trln in the first 10 months, which also exceeded the indicators of the last year," B. Izmukhambetov said.
According to him, despite the fall of prices for oil and gas, the volume of production of oil and gas remained the same. 24.15 million tons of oil and 12.4 trln cubic meters of gas were produced over the first 10 months of the year.
Source: inform.kz
December 8 2015, 10:34