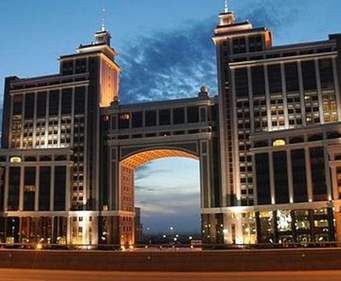 KazMunaiGas Exploration & Production (KMG EP) held an extraordinary general meeting of its shareholders last week in order to elect new members to the Board of Directors.

According to the company's press service, Managing Director for Operational Production Assets - Chief Engineer at National Company KazMunaiGas Mr. Igor Goncharov and CEO of KMG EP Mr. Kurmangazy Iskaziyev became the new members of the Board replacing former members Kurtwood Hillman and Abat Nurseitov.
KMG EP is among the top three Kazakh oil producers. The overall production in 2014 was 12.3 million tonnes (250 kbopd) of crude oil, including the Company's share in Kazgermunai, CCEL and PKI. The Company's total consolidated volume of proved and probable reserves including shares in the associates, as at the end of 2014 was 177 million tonnes (1,303 mmbbl), out of which 132 million tonnes (981 mmbbl) relates to Ozenmunaigas, Embamunaigas, and Ural Oil and Gas (Rozhkovskoye field, Fyodorovskiy block). The Company's shares are listed on the Kazakhstan Stock Exchange and the GDRs are listed on The London Stock Exchange. The Company raised over US$2bn in its IPO in September 2006.

Source: kmg.kz
December 2 2015, 17:35