By Zeena Urynbassarova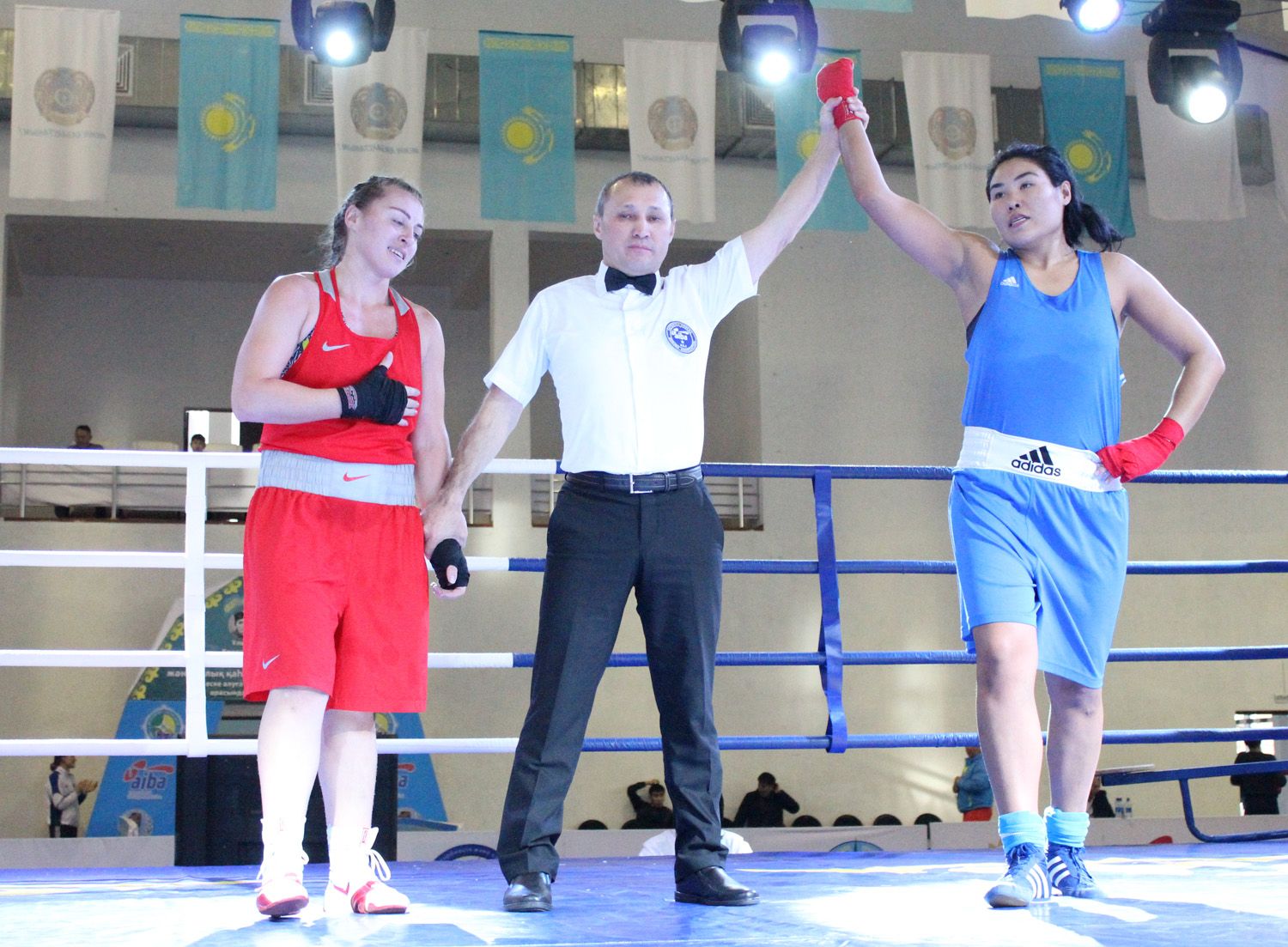 In Atyrau the closing ceremony of the international box tournament among women dedicated to the memory of Kazakh women WW2 heroes - Aliya Moldagoulova, Manshuk Mametova and Hiuaz Dospanova has been held.
Kazakhstan female boxers won 7 gold, 6 silver and 8 bronze medals - 21 medals altogether.
Gold medals were taken by Aygerim Askarova (48 kg), Zhayna Shekerbekova (51 kg), Dina Zholaman (54 kg), Nazym Ishchanova (60 kg), Valentina Halzova (69 kg), Dariga Shakimova (75 kg) and Moldir Bazarbayeva (81 kg).
Aygerim Kasenayeva (48 kg), Saniya Sultankyzy (57 kg), Zarina Tsoloyeva (64 kg), Akerke Khusainov (69 kg), Yulduz Mamatkulova (81 kg) and Umida Sadykova (over 81 kg) won silver awards.
The third places were taken by Alina Turlybayeva (48 kg), Nazym Kyzaybay (51 kg), Maria Agapova and Kelembet (57 kg), Madina Nurshayeva (64 kg), Akbayev's Bayan (69 kg), Daniya Tleumbetova (81 kg) and Togzhan Syzdykova (over 81 kg).
In total 83 females from 6 countries participated in the competition.
This box tournament has been held for the 1st time and is considered an an important stage on the way to the World Cup that will take place next year in Astana.
Photos: kfb.kz
November 23 2015, 10:02