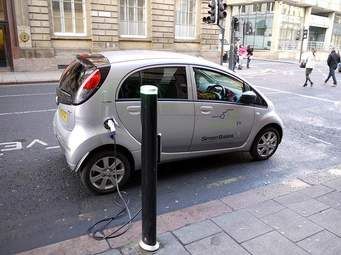 At the World EXPO 2017, which will be held in Astana, Kazakhstan is planning to introduce the electric vehicle concept, developed by the national automotive brand. The news was told by the chairman of the board of directors of AllurGroup Andrew Lavrentev. According to him, the new automotive brand is to be presented in the form of an entire line of cars belonging to different classes. Thus, the basic idea is to create a vehicle using the most advanced technologies - hybrid or electric engine. However, the petrol version of the car belonging to a national brand also is planned.
According to A. Lavrentev, in the near future the global automotive industry will begin to experience radical changes. Companies, according to him, will follow the path of the widespread introduction of advanced robotic technology. "Our world is changing, and if we fail to make a qualitative step forward, if we do not enter the phase of hybrid and electric vehicles with new technologies, we are destined to stay where we are. Yes, of course, we are able to produce cars and have their market share, to cooperate with other manufacturers, or reduplicate them. But can it be called our own car production? I think that we should develop our own way, to create our own national brand within the Customs Union" - he said.
Andrei Lavrentyev also noted that this project was not initiated by the state; it is supported by enterprises only. As for the development of appropriate infrastructure for electric vehicles, it is hoped that these issues will be resolved by the state. Currently, talks are underway with a number of foreign partners, and their results will show more specifically, what a Kazakh national car brand will be.
The name of the brand, according to the creators of the project, will be selected by residents of Kazakhstan.
Source: easttime.info
November 20 2015, 14:57