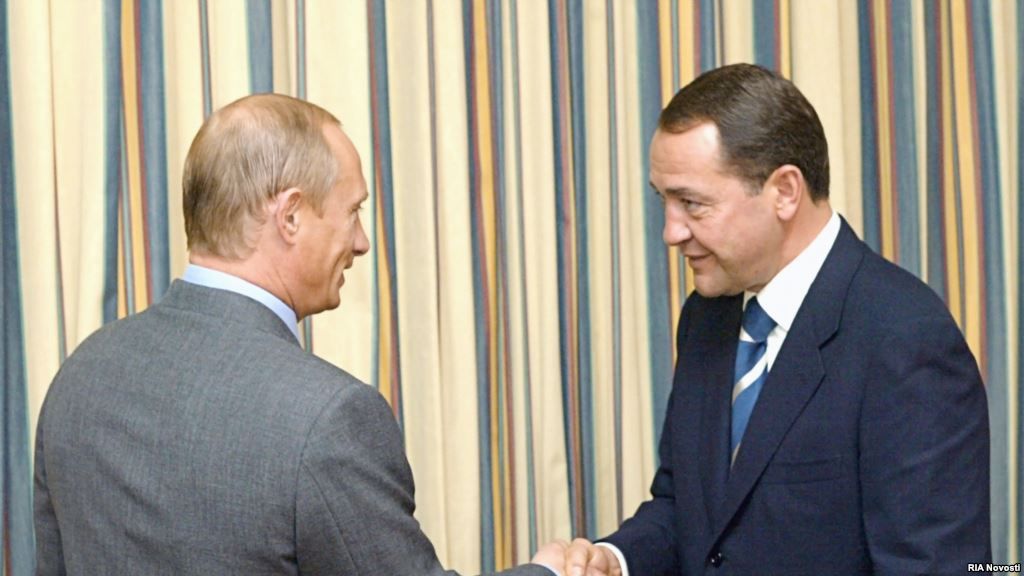 A Russian millionaire with close ties to the Kremlin who helped found the state-sponsored RT news outlet has been found dead in a hotel room in Washington, D.C., according to reports.
Mikhail Lesin died from a heart attack, a family member reportedly told Russia's RIA Novosti news agency. The longtime adviser to Russian President Vladimir Putin and former press minister was 57.
The Associated Press cited Metropolitan Police Department spokesman Officer Sean Hickman as saying officers were called to the upscale Dupont Circle Hotel about 11:30 a.m. on Thursday and found a man dead. The Russian embassy in Washington confirmed that man was Lesin.
"Our consular officials had an opportunity to confirm that the Russian national who passed away in DC is indeed Mikhail Lesin," a Russian embassy spokesperson told another Russian state-run news outlet, Sputnik. "Out of respect to the privacy and sensitivity of the matter we are not at liberty to disclose any other information, and would ask you to refer all further requests to his family and the law enforcement officials."
It is unclear why Lesin, the ex-CEO of Kremlin-controlled Gazprom-Media group, was in Washington. The Metropolitan Police Department is now investigating his death, according to ABC News.
RT, citing the Russian TASS news service, said police found no signs of foul play but a formal investigation had been launched. The outlet also reported that Lesin had been suffering from a prolonged unidentified illness.
Putin was quick to express his condolences to Lesin's family early on Saturday Moscow time.
"The president has a high appreciation for Mikhail Lesin's massive contribution to the creation of modern Russian mass media," the Kremlin's press service said.
Margarita Simonyan, editor-in-chief of RT, formerly Russia Today, which Lesin co-founded, eulogized Lesin on Twitter, calling him an "absolutely unique person."
Source: mashable.com
November 7 2015, 12:03