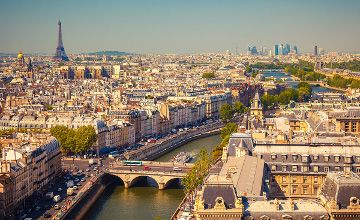 Kazakh Leader Nursultan Nazarbayev has met today with business communities of France, the so called "leaders of French industrialization".

The Head of State thanked the French businessmen for their interest in Kazakhstan.

"First of all, I would like to thank all of you, heads of major companies of France, for your interest in our republic. Most of you have already been operating in Kazakhstan and are aware of the opportunities of long-term prospective development of our country," N.Nazarbayev said.

According to the President, 24 French companies are working in Kazakhstan to date. Their projects are estimated at more than USD 2 bln. 14 projects are under implementation now, while 12 ones are planned to be commissioned in future. "Our business delegations are expected to sign agreements with their French partners to the amount of more than USD 5 bln," the Kazakh President added.

Recall that Head of State Nursultan Nazarbayev is paying today an official visit to France at the invitation of his French counterpart François Hollande.
Source: inform.kz
November 5 2015, 18:28