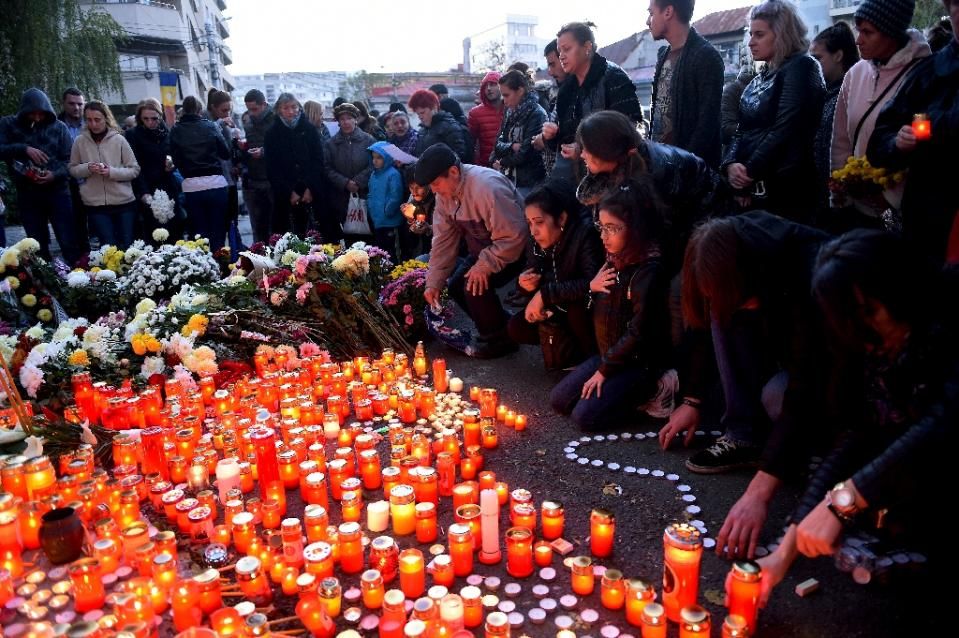 The death toll of the nightclub fire late Friday in downtown Bucharest rose from 27 to 30 people on Sunday, and the government task force predicted that the number of dead could rise significantly in the coming period, and even double.
Three young women died on Sunday in two hospitals in Bucharest, according to the authorities.
It is still possible to be registered about 20 deaths among the wounded in the next period, State Secretary of the Interior Ministry Raed Arafat on Sunday told the meeting of the government task force headed by the prime minister.
"There are 90 in serious and critical condition. There are some very serious," explained Arafat at the meeting.
The nightclub fire late Friday was the most serious accident in public places in Romania for decades, as many as 26 people died in the fire at the club and one died shortly after being taken to hospital.
The fire was started by a spark when pyrotechnic effects were used during a concert at the nightclub called Colectiv, lighting sponges on a pillar, witnesses said.
General Prosecutor Tiberiu Nitu announced that prosecutors have started the investigation for first degree murder and criminal damage.
At least 180 people were injured in the fire and the ensuing stampede, and over 140 were still in hospital on Sunday.
The government on Saturday announced a three-day national mourning, from Saturday to Monday, in remembrance of the fire victims, stipulating that Romania's flags will be half-staffed everywhere in the country, at embassies and other national institutions abroad, and half-masted on all ships flying them.
About 10,000 people participated on Sunday in a march paying tribute to the victims of the fire.
Source: xinhua
November 2 2015, 10:35