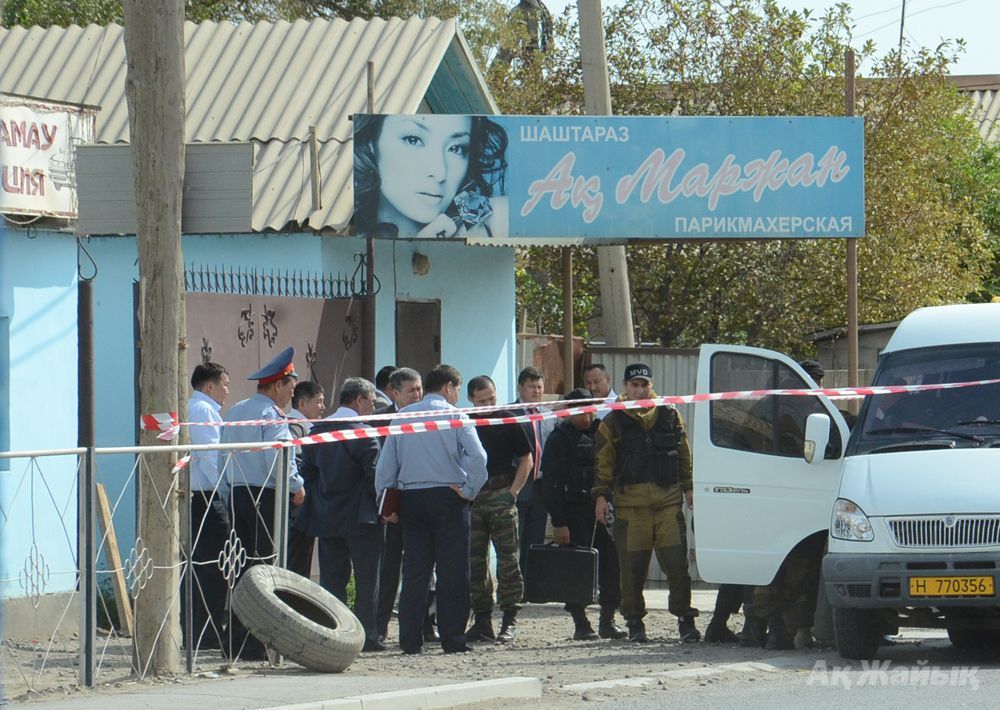 Today, during the lunch time, a blast took place in a private house located at the Moldagulova-Bautin street intersection (near the Atyrau Microdistrict) in Atyrau.
Upon the arrival of our reporters police had cordoned off the house granting access to fire brigade, paramedics and special task forces only. Officials have not given any information about the incident yet. So far, we only know that Emergency Dispatch had received a call about a suicide bombing at the address.
Neighbors said the two houses located in the same yard used to be rented - allegedly the explosion occurred inside one of them.
A police official told reporters that it was a suicide bombing indeed killing one person. There are no other victims. The official information will be released later, he said.
The head of police media service, over the phone, only said that the blast happened at 13.16 at 94, Moldagulova Street. The victim is a resident of Atyrau.
Our sources in law enforcement bodies advised his name - Nurlybek SAKAUOV, born in 1991. The detonation occurred in the result of careless handling of a self-made explosive device.
By Murat SULTANGALIYEV


September 5 2012, 16:21