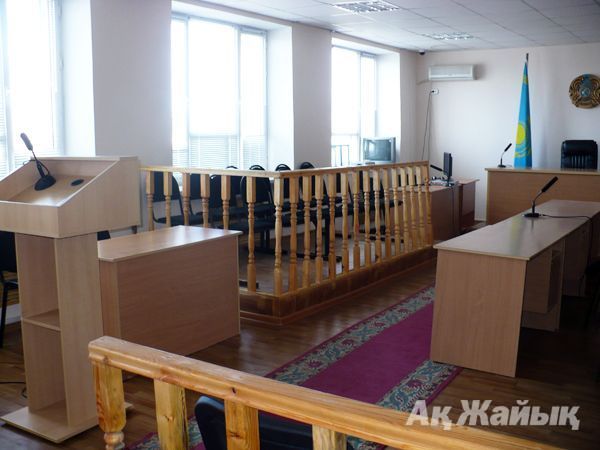 The akimat of Atyrau (city hall) won back two 'tasty' land parcels located near the 'old airport', which Agip had once bought for construction of administrative facilities.
As we learnt from informal sources, the matter of a lawsuit between Agip Kazakhstan North Caspian Operating Company N.V. and the city akimat was Agip's purchase of two large areas for construction purposes and failure to build anything there over the past 6 years.

According to Deputy Akim (Vice Mayor) Adilbek NURLUGUZHIYEV, the decision to return these lands to state was made under the presidential instruction to return misused land allotments.
Also, Mr Nurluguzhiyev cited Article 92 Item 1 of Land Code, which states "if a land plot intended for housing or other construction, is not being used for appropriate purposes within 2 years after first discovery of a misuse, it is subject to forcible withdrawal from an owner in manner required by Article 94 of given Code."
In other words - through a judicial proceeding initiated by a local authority for land resources management.
Respectively, the plaintiff was Interregional Land Inspection of the RoK Agency for Land Resources Management in Atyrau Oblast.
Both parcels, 19.39ha and 13.58ha, lie in neighborhood.
Agip intended to build an administrative and housing facility at the first and its maintenance building at the second land.
Looking back to 2003, under decision of then mayor M. Tassybayev the 13ha parcel was sold to a certain company for T18.3mln.
Later, the land was re-sold several times, until it finally found itself in Agip's ownership.
The 19ha parcel was sold to other company for T26.3mln in 2004.
After a few years, it was also sold to Agip, yet vice mayor did not specify the price.

"Upon the decisions of Specialized Interregional Economic Court of Atyrau Oblast dated 27.06.2012 and 25.10.2012, the claims of land inspection were satisfied - both parcels have been returned to the city of Atyrau" wrote Nurluguzhiyev.

So, justice is finally served and the unused parcels were returned to state.
Given this, informal sources said Agip in due time paid nearly $5mln for each land plot, and a mediary in the deal was a famous foreign company.

To recall, according to the conditions of Production Share Agreement of North Caspian Project, implementation expenses are shared between all stakeholders, one of them is Kazmunaygas.
As per the agreement, expenses related to purchase of land, will be reimbursed to Agip at the expense of future oil from Kashagan.
In the same way will be compensated Agip's spending on current luxury salaries of expatriate employees and their ideal living conditions in Atyrau.
Nobody cares about state's $10mln cast to the wind [to someone's pocket].
It's no surprise that the budget of North Caspian project is growing like a weed.

By Laura SULEIMENOVA


January 4 2013, 10:19