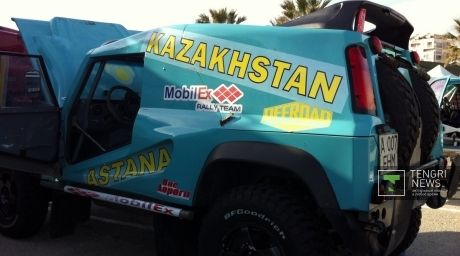 Kazakhstan's Astana team has passed the technical qualification before the Sonangol Africa Eco Race held in Saint-Cyprien, France.

Kazakhstan's Astana is represented by 3 maintenance vehicles and 3 racing crews: navigator Marat Abykayev and pilot Zhanat Zhalimbetov in the first crew, pilot Kanat Shagirov and navigator Aleksander Moroz in the second crew and pilot Yuriy Sazonov and navigator Arslan Sakhimov in the third crew.

"Participation of Kazakhstan team in such a prestigious race is important and useful both for the country's image and for the team's experience," the team's navigator and captain Marat Abykayev said. "Kazakhstan teams plan to join the elite club of the world's car sport."
A total of 130 applications have been submitted before the race. The number might dwindle after the technical qualification.

Other participants of Africa Race include Belgium, France, Germany and Russia. The latter is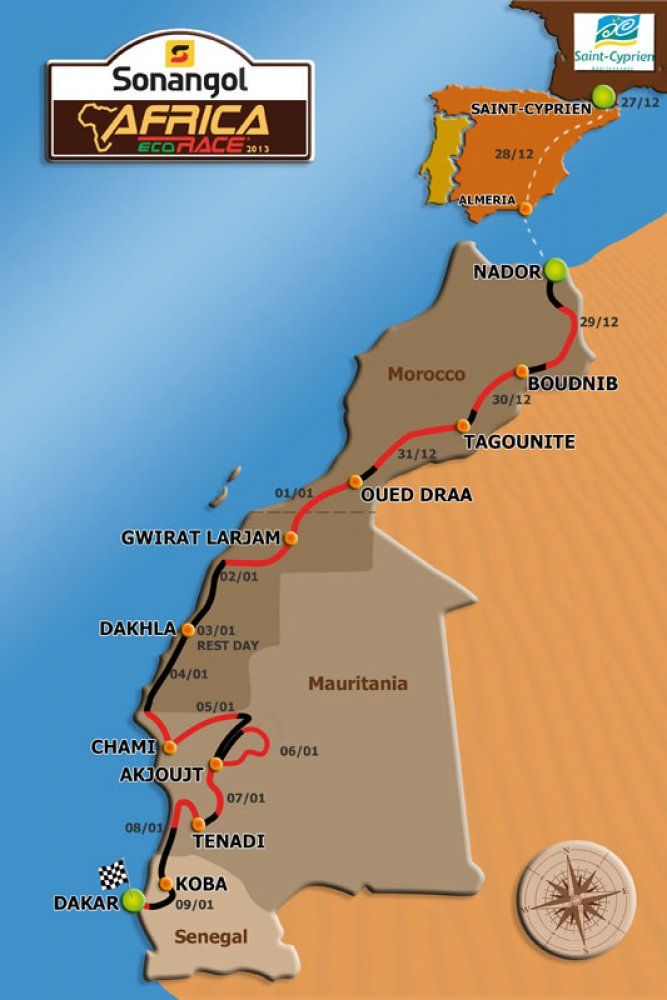 represented by three teams: Virazh from Belgorod, VneshEconomBank's team and KAMAZ-Master. Another participating country, Latvia, has sent its Team Latvia on a fully electric-drive offroader. This car showed its capacities at Dakar and Silk Way Rally several years ago.
On December 28, the teams will move to Almeria port in Spain where they will take a ferry to Morocco's Nador where the rally will start. The route is laid across the rocky Morocco desert and West Sahara sands, that are one of the most dangerous parts of the route. The total length of the route is 5,800km.

"There can be special problems in the sands of West Sahara, as the sands are drifting and races lose time there if their cars get stuck or even flip over. Many serious accidents happen during every race," navigator of the second crew Aleksander Moroz said prior to departing for France.

The finish is set on the Pink Lake in the capital of Senegal, Dakar, on January 9. The participants will be awarded right after the arrival.

Kazakhstan's Astana will take part in the race in offroaders category. The crew of Marat Abykayev and Zhanat Zhalimbetov on a M440 prototype received the 232rd start number. Yuriy Sazonov and Arslan Sakhimov will drive under the number 226 on a Bowler, and Kanat Shagirov and Aleksander Moroz will drive a M440 under the number 214.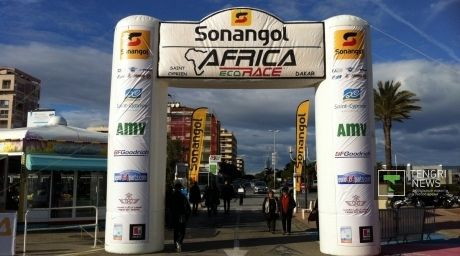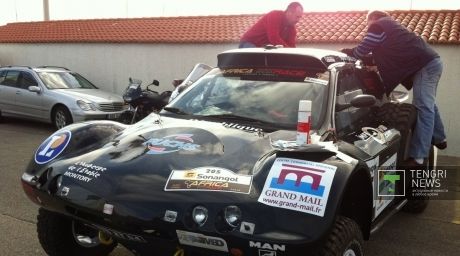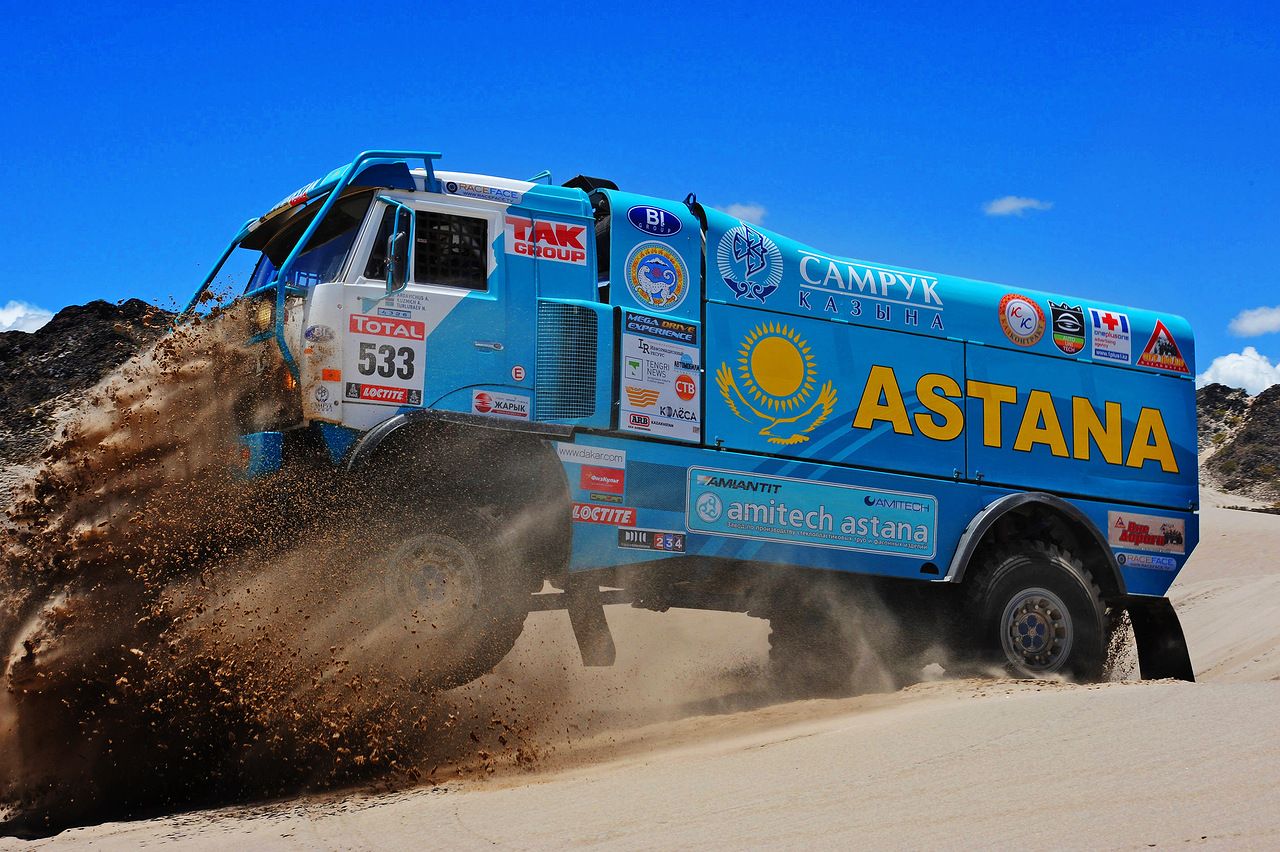 December 29 2012, 09:52