By Zeena Urynbassarova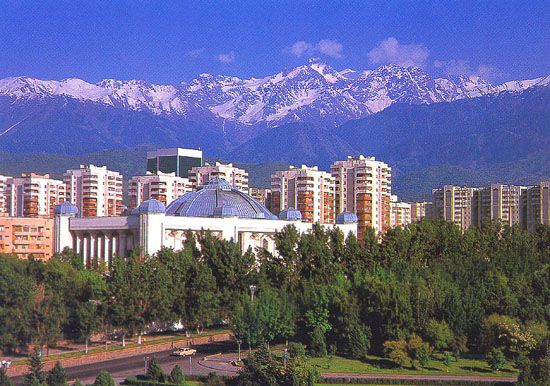 Mercer, the American global human resources and related financial services consulting firm, released its 2015 Cost of Living City Rankings. The company compiles the list of the most expensive cities for employees working abroad.

"Just as foreign exchange costs create headwinds for many multinational organizations, currency fluctuations – driven by economic and political unrest – are contributing to the cost of expatriate packages for those on the front line of globalization of their organizations. Mercer's 21st annual Cost of Living Survey finds that factors including instability of housing markets and inflation for goods and services impacts significantly the overall cost of doing business in a global environment.
"As the global economy has become increasingly interconnected, close to 75% of multinational organizations are expecting long-term expatriate assignments to remain stable or increase over the next two years to address business needs," said Ilya Bonic, Senior Partner and President of Mercer's Talent business. "Sending employees abroad is necessary to compete in markets and for critical talent, and employers need a reliable and accurate reflection of the cost to their bottom line."
According to Mercer's 2015 Cost of Living Survey, Asian and European cities – particularly Hong Kong (2), Zurich (3), Singapore (4), and Geneva (5) – top the list of most expensive cities for expatriates. The costliest city for the third consecutive year is Luanda (1), the capital of Angola. Despite being recognized as a relatively inexpensive city, the cost of imported goods and safe living conditions in this country are available at a steep price.
Other cities appearing in the top 10 of Mercer's costliest cities for expatriates are Shanghai (6), Beijing (7), and Seoul (8) in Asia; Bern (9); and N'Djamena (10). The world's least expensive cities for expatriates, according to Mercer's survey, are Bishkek (207), Windhoek (206), and Karachi (205).
Moscow (50) and St. Petersburg (152) dropped 41 and 117 spots, respectively, as a result of Russia's ruble losing significant value against the US dollar, lower oil prices, and a lack of confidence in the currency following Western sanctions over the crisis in Ukraine."
Almaty ranked 94th ( last year's ranking was 111th).
June 19 2015, 16:42