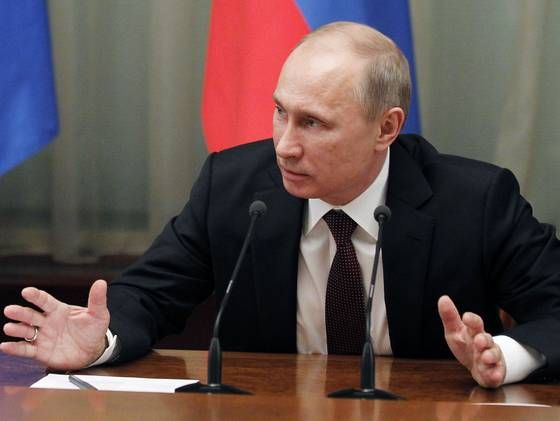 Russian President Vladimir Putin has signed into a law a measure that will prevent Americans from adopting Russian children.

The bill, passed in recent days by the nation's parliament, was signed Friday by the Russian leader and takes effect Jan. 1.

The law is part of the country's increasingly confrontational stance with the West and has angered some Russians.

The Kremlin has been accused of politicizing a sensitive issue affecting the lives of vulnerable children.

UNICEF estimates that there are about 740,000 children not in parental custody in Russia.

The law also blocks dozens of Russian children now in the process of being adopted by American families from leaving the country.

The U.S. is the biggest destination for adopted Russian children. More than 60,000 of them have been taken in by Americans over the past two decades.

It is retaliation for an American law that calls for sanctions against Russian officials deemed human rights violators.

On Friday, The Financial Times reported that Mikhail Prokhorov, the billionaire owner of the Brooklyn Nets basketball club, and a former candidate for president of Russia, wrote in a blog post, "This law has destroyed the professional reputations of 400 parliamentarians [who voted for the law]."
December 28 2012, 17:40