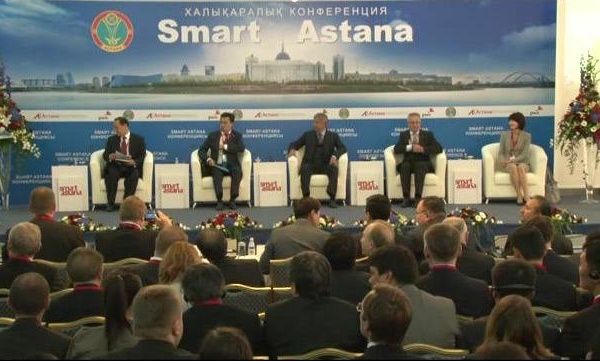 An Urban Forum is being held in the framework of the 8th Astana Economic Forum.

The event has brought together experts to discuss the issues of economic stability of cities, their planning, innovative approaches to urban management on the example of the Smart City.

Mayor of Astana Adilbek Dzhaksybekov has taken part in a panel session of the forum called "City of New Generation".

According to Astana Mayor Adilbek Dzhaksybekov, the Urban Forum is an effective dialogue platform to address the priorities of urban development, reported astana.kz.

The Mayor also reminded about high achievements and development of our young capital. Since the city gained the status of the capital, its population increased threefold and the annual volume of investments - by 7 times. These and many other changes have allowed Astana to move to a new stage of development. Thus, the capital has reached the level of self-sufficiency and this year it became one of the donors to the Republican budget.

He recalled that the President set the task on Astana's entry in the number of "smart" cities in the world. In this regard, the capital has developed "Smart Astana" concept aimed at implementation of innovative projects and initiatives including "Smart-transport", "Smart-Parking", "Smart-school", "Smart-Clinic", "Smart-street lighting" and "Smart-CPC" (Common Payment Centre).

He also touched upon the creation, together with French partners, of the 3D-simulator for sustainable urban development - ASTAINABLE.
Special attention was paid to the international exhibition "EXPO-2017" which will bring together the most cutting-edge discoveries and technologies of today's world.

In conclusion Adilbek Dzhaksybekov proposed to establish an urban center in Kazakhstan.
Source: inform.kz
May 21 2015, 16:29