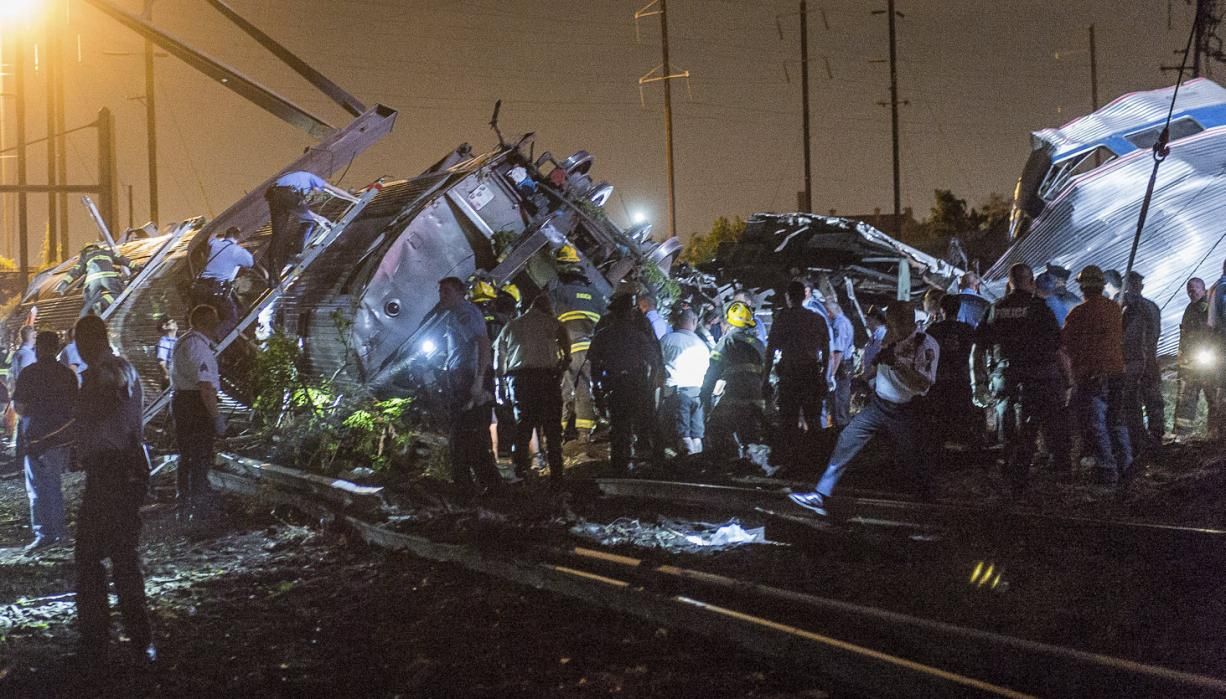 A passenger train has derailed in Philadelphia, killing at least six people and injuring more than 140 others, officials in the US city say.
Seven carriages including the engine of the Amtrak train bound for New York went off the track on Tuesday evening.
The country's most travelled stretch of passenger railway between New York and Washington was closed as investigators tried to determine the crash's cause.
More than 240 people were on board Train 188, officials said.
The National Transportation Safety Board said it was dispatching a team of investigators to the crash site on Wednesday.
Rescue workers continued to search through the wreckage on Wednesday in search of more victims.
'Mangled up'
The train derailed in a suburb of Philadelphia, shortly after leaving the city's main station.
At least eight of the victims were listed as being in a critical condition at local hospitals.
The crash took place close to the scene of one of the worst rail accidents in US history. In 1943, 79 people were killed when a train travelling from Washington to New York derailed.
Amtrak is a national publicly funded rail service, serving tens of millions of people every year.
Source: bbc Photos; bbc
May 13 2015, 16:26