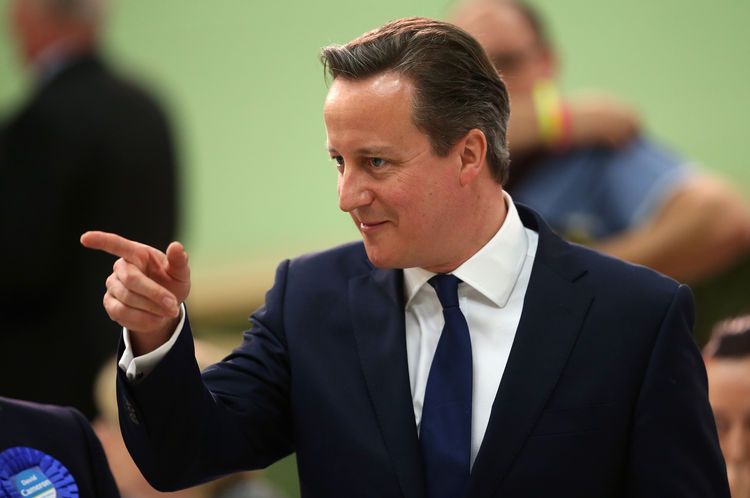 David Cameron is poised to return as U.K. prime minister at the head of majority Conservative government after pulling off a surprise election victory helped by a landslide for nationalists in Scotland.
The pound jumped as projections of the final tally in the British general election indicated that the Conservatives had defied opinion polls to easily defeat Ed Miliband's Labour Party. With counting ongoing, the BBC forecast the Tories to take 329 of Parliament's 650 seats to Labour's 233 seats, a result that would allow Cameron to ditch his Liberal Democrat coalition partner of the past five years and govern alone.
The outcome of Thursday's election, if confirmed, is a vindication of Cameron's campaign on his record of producing an economic recovery and cutting a record budget deficit. It also raises the prospect of a referendum on whether Britain should remain in the European Union, a core Tory pledge, while the surge in support for the Scottish National Party poses questions over the integrity of the United Kingdom just eight months after Scots voted "No" to independence.
"While Cameron has had a great night, I suspect his problems in some way have only just begun," Tim Bale, professor of politics at Queen Mary University in London, said in an interview. "It's a very tight majority which means he will have to make promises to people and do things to people to keep them on board on Europe."
Source: bloomberg.com
May 8 2015, 12:39