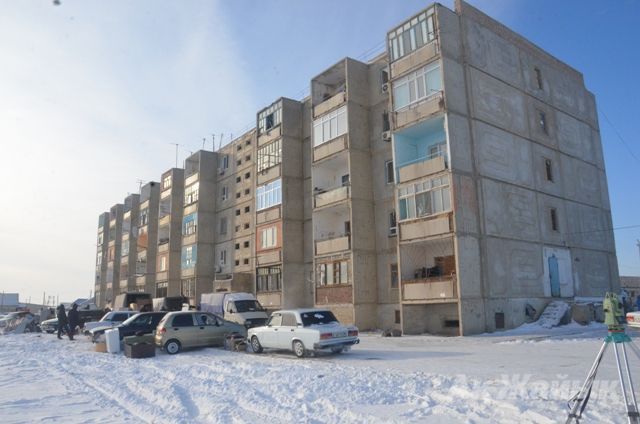 ATYRAU. Several apartments slumped through the floor in a once dormitory of chemical plant workers in the early morning of December 24.
"At 06.20 we received a call from a dormitory at 5 Syrdarya Street, saying concrete floor in the basement corridor collapsed" stated the emergency department's media service.
Size of the hole is nearly 2x3m.
Both the ground and first floors are full with steam coming from a leak in the heating pipeline.
Rescuers, communal experts and police are now working at the site.
Residents managed to avoid serious consequences thanks to knowing this would happen.
For many years they have been complaining and informing all instances about intolerable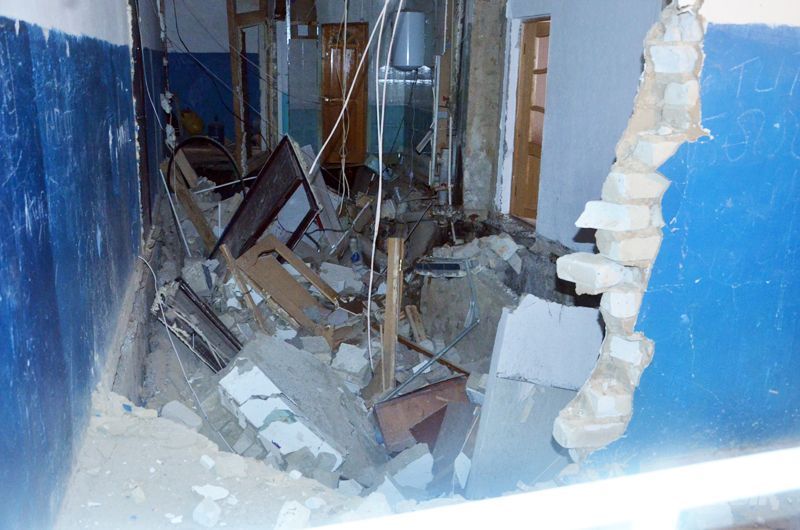 living conditions -- situation in the building is very bad -- roof leaks, no water, no central gas supply, frequent heating and power outages have compeletely exhausted people.
Steam coming out from the basement all the time has gradually weakened concrete ceiling, what now brought to the collapse.
"Two concrete slabs sunk Saturday, December 22. We applied to Emergency Department and Akimat. Special vehicles arrived and pumped out water from the basement. They assured us nothing bad was happening and advised to go back home. But we felt anxiety anyway -- didn't sleep at all. And now, we are all on feet again at 5 in the morning. Floor in the left section of the building has collapsed" explains Dina BEKTLEUOVA, a woman that lives here for 7 years.
Some residents gathered all their property and sent to relatives.
The others who have nowhere to send their things now have to wait for a special commission's decision.
These people now found themselves in the street in freezing weather with a plan to celebrate the New Year in the nearest school.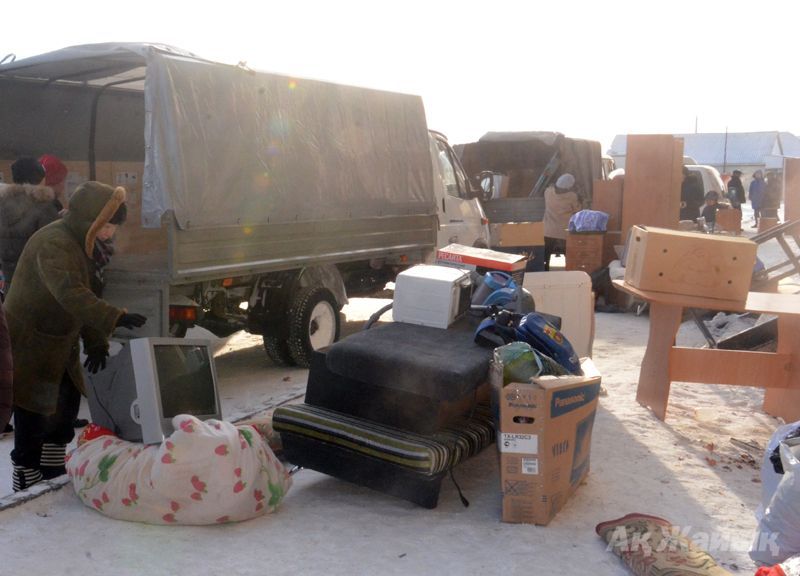 The 89-apartment dormitory was built in 1990.
At first it was a hostel for employees of the chemical plant, then the building was privatized.

In Public School No. 7, now a temporary shelter for the dwellers of 5 Syrdarya block, registration process is going on.
Registering officers say only 60 families have been settled so far -- one part of the newly homeless will be accommodated in an old foster home for hearing-impaired children and the other in a home for elderly people.
"An expert group has been formed to decide what to do with the building, says Adilbek NURLUGUZHIYEV, Deputy Mayor. - If experts decide the building should be mended we will start repair operations, if not, we will have to settle the people."
By Zulfiya ISKALIYEVA
Video courtesy J. Tungatarov
December 25 2012, 11:17