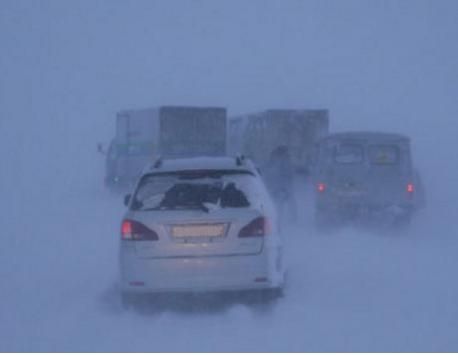 Rescuers helped 50 trucks and 17 cars out of snow trap in East Kazakhstan Oblast, reports media service of Kazakhstan's Ministry of Emergency Situations.

Reportedly, 50 heavy trucks and 10 light cars were stuck in snowdrifts at the 40th kilometer of Semey-Kainar highroad last Sunday.

Special services cleaned up the road and vehicles continued their journey, the message reads.
Another 7 vehicles with 19 people on board stuck in Samar District. 4 of them were children.
Emergency services towed all the vehicles and sent to the city of Oskemen. No victims, reads the press release.

WKT citing IA Novosti Kazakhstan
December 24 2012, 15:38