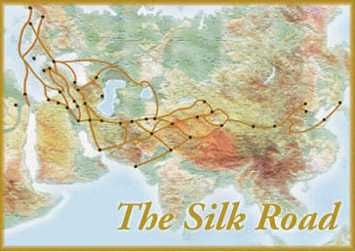 Kazakhstan plans to invest over $20 billion by 2020 into its transportation industry to become the main transit country between the booming Chinese market and Europe, said Zhenis Kasymbek, Kazakhstan's deputy minister of investment and development, reports RIA-Novosti on April 17.
In 2013, Chinese President Xi Jinping brought up the idea of building a new Silk Road that would connect China with Europe and strengthen cooperation between Asia and Africa. This grand project would help China to build new political ties, as well as facilitate trade and economic activity from the Pacific Ocean to the Baltic Sea.
And Kazakhstan certainly wants to be part of this colossal project, as Kasymbek said: "The new economic policy of Kazakhstan prioritizes the development of transport infrastructure and logistics. In 2014, the state already provided more than $2.5 billion, and between 2015 and 2017 it will allocate $3 billion annually from the National Fund. Overall, we plan to invest over $20 billion by 2020 in the development of the transport industry."
Since Kazakhstan is a landlocked nation and its economic partners may be thousands of miles away, it is crucial for the country to become successfully integrated into international transportation networks. Therefore, the new Silk Road project is of vital importance for the Central Asian nation.
According to estimates, the volume of trade between China and Europe will exceed 170 million tons by 2020. Today, the bulk of these goods are transported using water routes. Kazakhstan has set the goal of attracting the maximum amount of this trade via the land route through its own territory, the Kazakh deputy minister said.
Source: akipress.org
April 20 2015, 16:10