By Murat Sultangaliev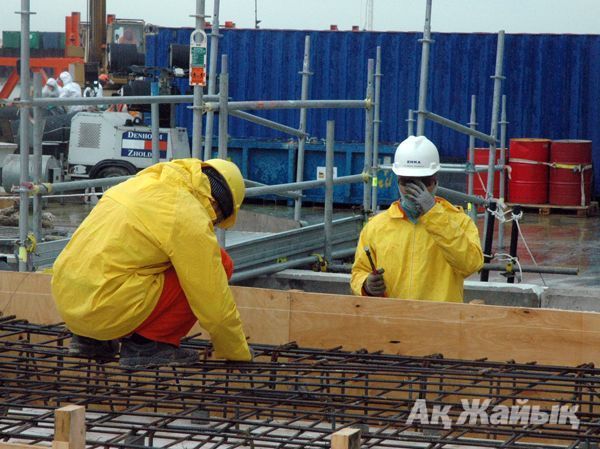 Akmadi Sarbasov, the Chairman of labour, social protection and migration committee under the Ministry of health and social development, the chief state labur inspector paid visit to Atyrau.
He participated in the seminar meeting titled "Improvement of work conditions and labour protection as the factor of economic growth" that took place in Renaissance hotel. The participants of the seminar were the heads of labour inspections and company managers from the western region of the country.
The meeting was dated for the World day of labor protection which is celebrated on April 28.
In his speech Sarbasov noted: "Out of 1,7 mln people surveyed last year - every fourth person worked in harmful conditions. Over two thousand accidents take place on an annual basis at the enterprises, three hundred of which result in death of the employee. But these figures don't reflect a full picture. Last year together with prosecutor's office the labour inspectors conducted audits throughout the country. The results showed that over two and a half thousand accidents took place at work places that were never reported to the labour inspection department. For example, in Aktobe Oblast the following companies hid the facts of accidents and never conducted investigation: AZNT JSC, "Akbulak", "Kazchrome TNC", etc. On all these facts the materials have been submitted to law enforcement agencies for establishment of corpus delicti.
Moreover, in Kyzylorda Oblast they concealed an accident with a lethal outcome. Respectively the guilty parties have not been identified and the family of the deceased didn't get any financial assistance".
Photo taken by the author
April 13 2015, 15:50