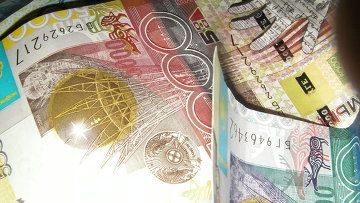 In the framework of Nurly Zhol program the National Fund in 2015 provided 686 billion tenge, this has been announced at today's briefing by Deputy Finance Minister Ruslan Dalenov.
According to his words, two formats of funding have been defined funding - via the budget and Baiterek holding, azh.kz reports.

"The budget funding is 423.5 billion tenge. There has been already spent 23 billion tenge. The funds were allocated for the construction of roads of republican subordinance," said Ruslan Dalenov.

In 2015 the funds are allocated for the following areas: infrastructure projects - 207.8 billion tenge, utilities and housing construction - 112.5 billion tenge, share of Kazakhstan in the funding of joint international projects - 39 2 billion tenge, agribusiness - 20 billion tenge, construction of schools - 17.3 billion tenge, "Balapan" program - 12.7 billion tenge. In addition, 8 billion tenge has been allocated for the formation of material-technical base of a number of universities and institutions. Moreover, the budget channeled 6 billion tenge for exploration.

"In addition, the National Fund has devoted 262.5 billion tenge which, via Baiterek holding, will be spent for lending to housing, small and medium-sized businesses, as well as large businesses," said Deputy Minister.
March 27 2015, 12:22