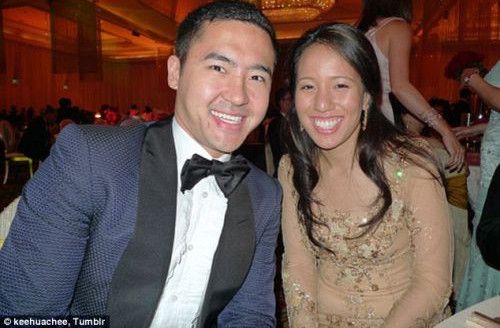 The daughter of Malaysian Prime Minister Najib Razak is getting married to Daniyar Kessikbayev, a nephew of Nursultan Nazarbayev.
The event will take place at the Prime Minister's official residence Seri Perdana in Putrajaya, Bernama news agency reports.
Ms Nooryana Najwa and Mr Daniyar Kessikbayev, both 27, will have two wedding receptions - one in Kuala Lumpur and the other in Pekan, Pahang, Mr Najib's hometown, said Mr Jamil Khir, the Minister in the Prime Minister's Department.
The guests of honour who will be attending the receptions include the head of state, Yang di-Pertuan Agong Tuanku Abdul Halim Mu'adzam Shah, as well as Cabinet ministers and foreign dignitaries and leaders, Bernama reported.
The two met while they were studying in the United States. The couple got engaged in June 2011. Ms Nooryana completed her studies at Washington's Georgetown University the same year. She is a graduate of the School of Foreign Service at the university, according to reports..
Mr Daniyar completed his studies at New York's Columbia University. He is a nephew of Kazakhstan President Nursultan Nazarbayev. His mother Maira Kessikbayev was married to the President's brother.
Source: akipress.org
March 19 2015, 16:32