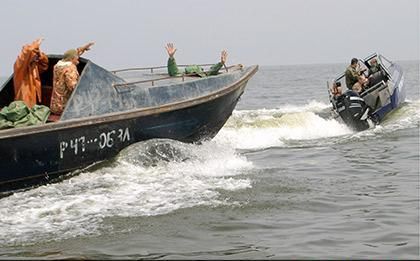 Kazakhstan's border guards have detained 4 Azerbaijani citizens engaged in illegal fishing in the Caspian Sea, az.kz reports quoting Interfax that it was reflected in the report released by Maritime Border Guard Service of the National Security Committee of Kazakhstan.
Persons engaged in illegal fishing in Kazakhstan's zone of the Caspian Sea tried to escape, but helicopter prevented it.
Law enforcement authorities were informed about the fact.
February 27 2015, 15:55