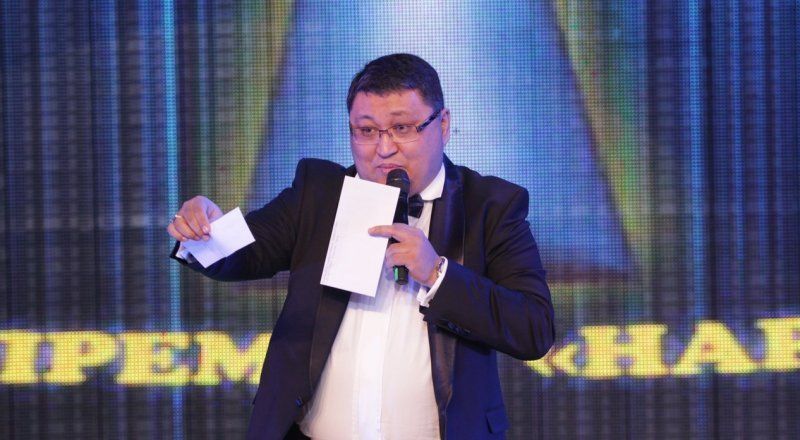 Head of Bloggers' Alliance Galym BaitukKazakhstan Bloggers' Alliance has offered to hold a referendum to extend the term of office of President Nursultan Nazarbayev until 2022 instead of holding a new election, a tengrinews correspondent reports.

The relevant appeal has been approved by the board of the organization. The head of the alliance Galym Baituk clarified that they proposed holding a "referendum to amend the Constitution of the Republic of Kazakhstan to extend the term of office of the incumbent President of Kazakhstan until 2022."

The Alliance believes that this will save money and preserve Kazakhstan's reputation that might be damaged if the presidential election is held early - in 2015 instead of 2016.

On February 14, members of the Assembly of the People of Kazakhstan expressed their unanimous support to the appeals of some of the Kazakh citizens by putting forth an initiative of holding early presidential elections in Kazakhstan. The initiative was backed by the ruling party Nur Otan and also other parties, such as Patriots of Kazakhstan and the Communist Party of Kazakhstan.

The bloggers of Kazakhstan said that the call for early elections, despite its seeming expediency, was beginning to have a negative impact on the image of Kazakhstan and its President.

"The lack of real candidates capable of competing with the current president and the inevitable result of the election that will follow are finding rather ambiguous responses in the society. It's only been a few days since the initiative of the People's Assembly, but the social networks are already full of sarcasm, deriding the prospective opponents and the very situation. Realizing the need for the procedure of election, everyone nevertheless understands that these elections will be a well-played and very expensive spectacle," the organization declared.

The alliance also stressed that the policies pursued by President Nursultan Nazarbayev had always been directed at achieving a real improvement in the life standards of all the citizen, and creating a comfortable and safe environment for the prosperity of the future generations. They called him a "guarantor of sovereignty" and said that holding a national referendum this year would make the timing very symbolic, since it is year of 550th anniversary of the founding of the first Kazakh State.

"We know that today there is no alternative to the current leader. Is it prudent to waste time and huge amounts of money to prove it? Why turn a good thing into a farce and a cause for ridicule in the international community?" the organization wondered.
February 20 2015, 11:41