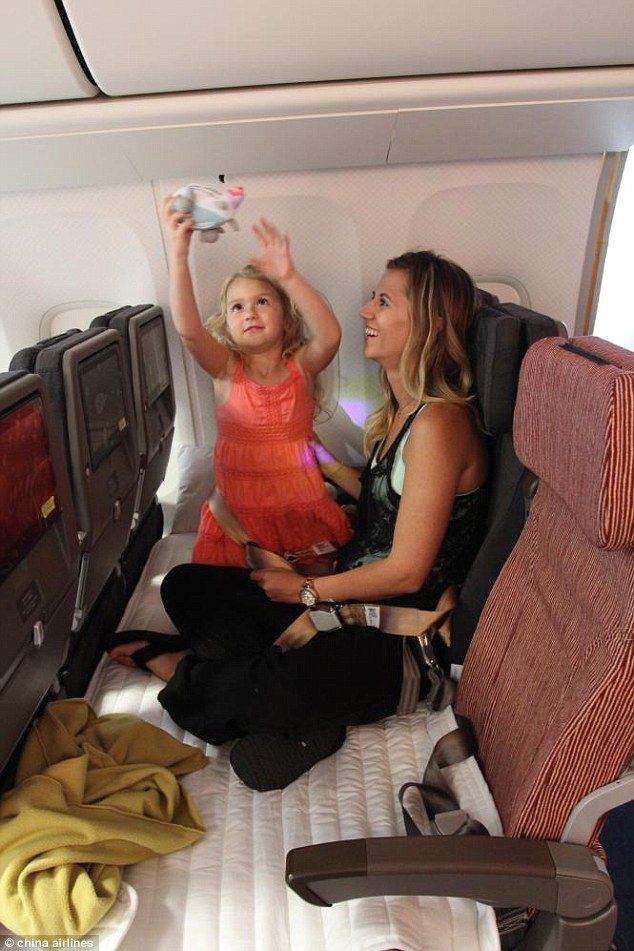 Kazakhstan's national airline is offering passengers the chance to sprawl out across an entire row on long-haul flights – at three times the cost of a single economy seat.
Air Astana's new economy sleeper class combines three seats so passengers can rest in a lie-flat position while enjoying some of the perks of business class, but at nearly half the price. dailymail.com reports.
The sleeper seats were introduced this month on trips to London Heathrow and Frankfurt, with a return ticket selling for £1,500 per person on flights this month.
Passengers who book a sleeper seat for more legroom or to avoid other passengers will pay considerably more for extra comfort in a private partitioned cabin.
A single seat in economy costs just under £500 for a return journey between London and Astana.
Passengers who fly in business class pay £3,600 per seat.
The Almaty-based airline's economy sleeper class cabins are separate from the business and economy cabins, with up to 12 seats available on each flight.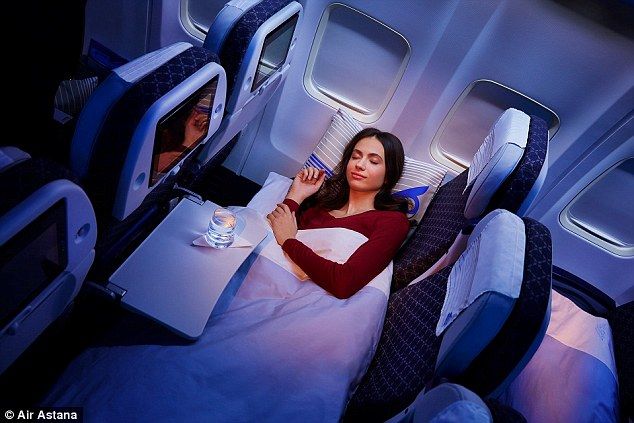 The sleeper seats were introduced this month on trips between Kazakhstan and London and Frankfurt The service is offered on the carrier's fleet of Boeing 757-200 aircraft, and it will be added to flights to Paris next month.
While most airlines offer individual premium economy seats with more legroom, Air Astana opted to follow the lead of airlines such as Air New Zealand and China Airlines, which offer similar lie-flat seats in economy.
Air New Zealand calls its three-across sleeper seat the SkyCouch while China Airlines has branded its service the Family Couch.
Each passenger in Air Astana's sleeper class receives a kit containing a mattress, business class pillow and duvet. Other perks include priority check-in and boarding, 66lb baggage allowance, and access to a business class lounge.
Richard Ledger, the airline's vice president of worldwide sales, said: 'As part of the constant process of product and service innovation, Air Astana is delighted to introduce the new economy class sleeper product, which provides many of the comforts and amenities of business class, but is attractively priced at the equivalent full economy class fare.'
February 19 2015, 17:34